4. 3DMark Hall Of Fame
Before starting our tests, let's find out what we should expect from the Gainward 8800GT. Over at 3D Mark 05, we noticed a difference of 139 points compared to the overclocked 8800GT cards.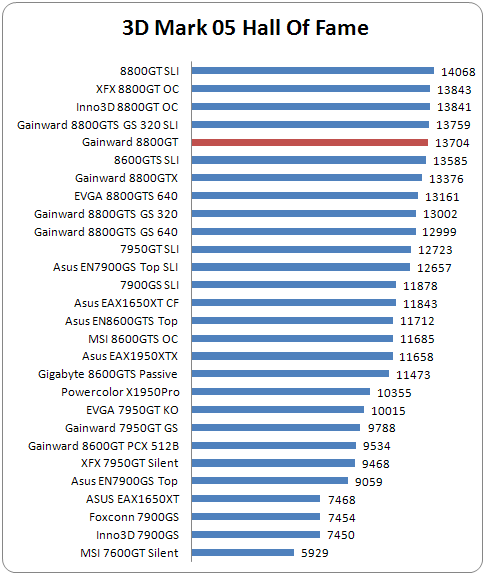 In 3D Mark 06, the Gainward 8800GT is behind by 138 points. This is an indication that the card will perform slower than our previously tested 8800GT cards.