8. Conclusion

The Gainward 8800GT is a "generic" version of nVIDIA's 8800GT series. It has 600MHz core, 900MHz memory and 1500MHz shader clock frequencies. This gives an indication of its relative performance level compared with other 8800GT based cards that come already overclocked from the factory. The performance difference in most cases depends on the visual settings details and rendering modes, as well as the game titles.
We have provided several pages with results in this review, but to sum it up, when you use AF/AA rendering modes, above 8x AA, the performance differences are minimal to none. If you plan to run at high speeds without any AA/AF, then you will see differences of up to 10~12FPS, depending on the game title and visual details.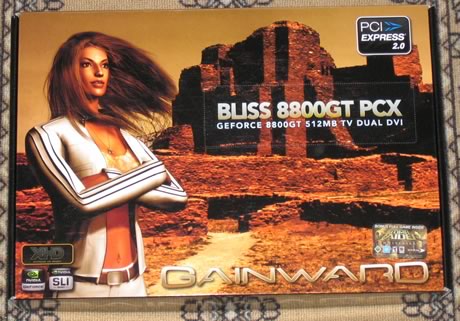 The retail package for the Gainward 8800GT, is good with a retail game included (Tomb Raider Anniversary), cables and converters. So, what's left to compare? The retail price of course. Looking through the same online shop, we found a difference between the Gainward 8800GT and XFX 8800GT Alpha Dog XXX, of up to €41:
| | |
| --- | --- |
| Graphics card | Price |
| Gainward 8800GT | €266 |
| XFX 8800GT Alpha Dog XXX | €307 |
The price difference isn't perhaps all that great, so the performance gain is probably the deciding factor here and depends on your gaming needs. If you can afford the extra €41, go for it, otherwise, the Gainward 8800GT is a fine choice as well.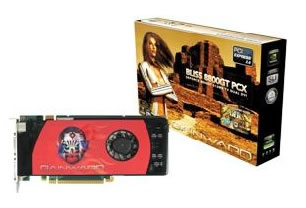 We don't think there's anything more left to say. The nVIDIA 8800GT series platform is a winner for price/performance. With Xmas around the corner, buyers should take a good look at all proposals and decide what's best for them. But with an nVIDIA 8800GT card in your system, you cannot really go wrong...