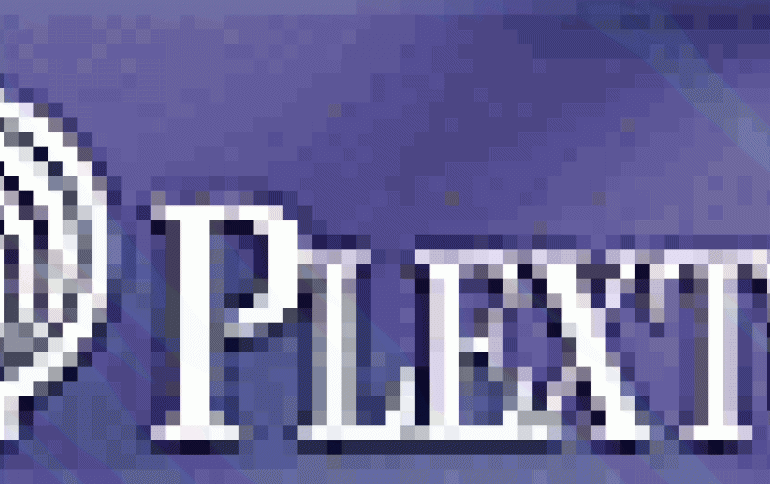 GE Advanced Materials Taps Plextor To Develop Optical Media Drives For New Security Discs
GE Advanced Materials, a $7 billion unit of the General Electric Company and Plextor Corp., a leading developer and manufacturer of high-performance digital media equipment, today announced an exclusive joint development agreement (JDA).
GE selected Plextor to develop and market a 52X CD-R/RW optical disk drive, which can recognize GE's SecurOQ* resins on discs. Designed for digital-rich-media kiosks, the highly specialized drives and disc media form a system for the secure delivery of digital content, such as music and movies, to paying consumers.
Audio and video content providers want the assurances that their digital content is delivered in a secure manner through electronic kiosks direct to the end user. This form of delivery requires that the system be able to deliver legitimate copies regardless of content. The Plextor optical disk drive is capable of validating several SecurOQ security features that GE has designed into SecurOQ materials. The optical drives, manufactured and sold by Plextor, and SecurOQ discs, enable OEMs and kiosk integrators to create secure music-distribution kiosks.
"Our joint development agreement will result in a more secure solution for the music and video industries, where content providers want confidence that their content is made available through a secure system and not subject to compromise. Now consumers will have even greater access to the titles and content they want, when and where they want it," said Greg Adams, general manager, Global Marketing for GE Advanced Materials.
"Plextor is honored to have been selected by GE, one of the worlds's most admired and respected companies, to participate in the joint development of optical disk drives based on GE's SecurOQ disc technology," said Howard Wing, vice president of Sales and Marketing for Plextor. "While the SecurOQ system was originally designed to protect content providers, it will also give other industries a means to control the authorized download of sensitive data to include, software, drawings, manuscripts, and other sensitive datasets."
From mi2n