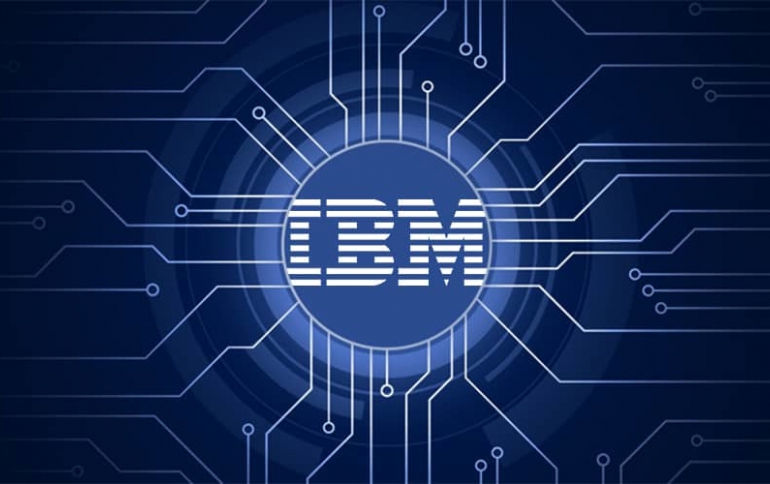 IBM Reports Revenue on Strength in Cloud, Services Businesses
IBM reported a 3.5 percent drop in fourth-quarter revenue on Tuesday, as higher sales in its newer businesses such as cloud, software and services partially offset tapering sales of its latest mainframe computers.
The company said revenue slipped to $21.76 billion in the three months ended Dec. 31.
Revenue from cloud-based offerings grew about 12 percent to $19.2 billion in 2018. Total sales declined 3 percent in the fourth quarter to $21.8 billion.
IBM has been touting its cloud business for several years as the company works to transition the main sources of revenue from consulting and hardware to newer technologies such as artificial intelligence and security software.
The company's cognitive software business, which houses artificial intelligence platform Watson, analytics and cybersecurity services and is its second biggest, reported sales of $5.46 billion.
The company reported net income of $1.95 billion, compared with a loss of $1.05 billion, a year earlier.
IBM recorded a charge of $1.9 billion related to the U.S. tax overhaul in the latest reported quarter. The company took a $5.5 billion charge related to the tax reform in the year-ago quarter.
IBM also forecast operating earnings for 2019 to be "at least" $13.90 per share. The company said it expects free cash flow of about $12 billion for the year, roughly in line with 2018.
IBM in October agreed to buy Red Hat, a deal expected to close in the second half of the year.
The company is also shedding some of its legacy business as part of the shift. The company said in December it would sell some of its software products business to India's HCL Technologies for $1.80 billion.
IBM reported revenue of $4.32 billion from its global businesses services segment.