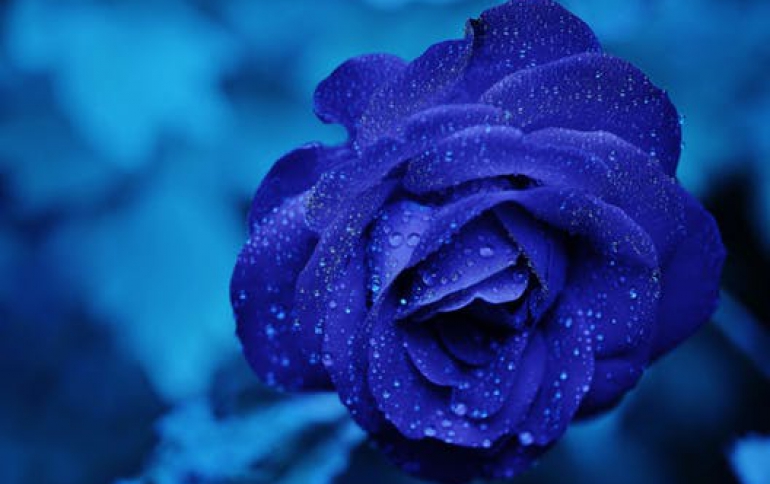 JBL Audio At CES 2017
The JBL Pulse 3 portable bluetooth speaker, the E-Series Headphones and the JBL Playlist wireless home speaker are among the new products inctroduced by HARMAN at this year's CES.
JBL Pulse 3
The JBL Pulse 3 is a waterproof, portable Bluetooth speaker with 360° sound and light show.
Completely revamped, the JBL Pulse 3 offers powerful sound and lightshow by including separated LED light and sound cabinets through a seamless exterior. The bottom portion of the JBL Pulse 3 provides 360° sound with improved base performance and is equipped with three drivers and dual passive radiators, while the top portion is dedicated to delivering a 360° LED light show.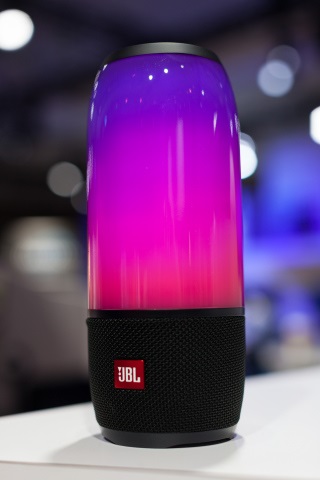 For those looking to add a personal touch to their next party, the JBL Connect+ technology allows users to connect more than 100 JBL Connect+ enabled speakers. The user can download the JBL Connect+ App to unlock even more interactive features, like the ability to customize the JBL Pulse 3 light show.
The JBL Pulse 3 Features
Wirelessly connect up to 2 smartphones or tablets to the speaker and take turns playing music with 360° stereo sound.
Built-in rechargeable Li-ion battery providing up to 12 hours of music and light show playtime.
IPX7 waterproof design.
Build your own party by connecting more than 100 JBL Connect+ enabled speakers together.
Customizable 360° light show sets the atmosphere
Noise and echo-cancelling speakerphone

The JBL Pulse 3 will be available on JBL.com and select retailers for $199.95 starting spring 2017 in colors white and black.
JBL Pure Bass Sound headphones
HARMAN expands into the virtual reality market by unveiling JBL OR300 on-ear and JBL OR100 in-ear headphones.
Designed for OCULUS RIFT, these headphones are featuring JBL's Pure Bass sound. Conceived to perfectly seal the ear from the ambient noise they offer an absorbing audio landscape, enhancing the VR experience. Both headphones are compatible with the OCULUS RIFT proprietary headphone connector and are specifically calibrated to provide a reliable connection.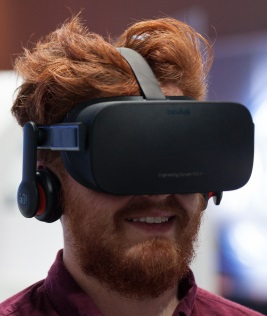 For consumers who prefer on-ear headphones, the JBL OR300 are lightweight and comfortable. Specifically designed for OCULUS RIFT, they also allow for an easy connection.
JBL OR300 and OR100 Features:
Designed for OCULUS RIFT
JBL Pure Bass sound
Perfectly sealing ear tips and cushion design
Lightweight, ergonomic fit design
Includes carrying case for headphones
The JBL OR300 On-ear ($149.00) and JBL OR100 In-ear ($79.00) headphones will be available on JBL.com March 2017.
Next Generation E-Series Headphones with Wireless Technology
HARMAN is expanding its wireless footprint with the next generation of JBL E-Series. The new line of four wireless and wired lifestyle headphones includes in-ear, on-ear and around-ear styles.
The JBL E-Series wireless models, the E25BT, E45BT and E55BT, connect to smart devices through Bluetooth technology. Each model allows users to switch between devices. Users can switch from music on a portable device to a call on a smartphone, guaranteeing they never miss a beat or phone call.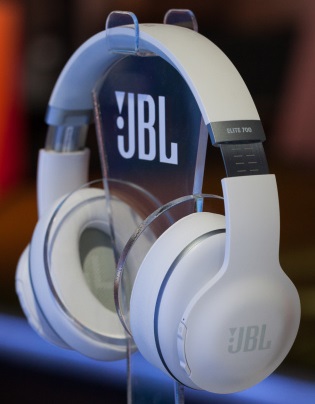 The JBL E-Series' new design combines both comfort and fashion. Featuring comfort-fit fabric headbands, the JBL E-Series boasts great ergonomics providing a comfortable fit for all listeners. The E45BT and E55BT come with music control buttons on the ear cup to use in wireless mode and also include a detachable fabric cable with 1-button remote for wired listening mode.
The JBL E-Series is also offering a built-in microphone, giving users the ability to take phone calls with a touch of a button.
The JBL E-Series (MSRP: $39.95 - $149.95) will be available for purchase April 2017. Colors include black, blue, red, teal and white.
JBL Playlist with Chromecast Built-in Technology
The new JBL Playlist is a home speaker with Chromecast built-in and 96K/24 bit hi-resolution audio.
JBL Playlist gives music lovers the ability to instantly stream music, radio, or podcasts directly to the speakers with the touch of a button through the Chromecast built-in technology. Chromecast works over Wi-Fi and allows listeners to access music from popular music services like Spotify and Pandora without pairing via Bluetooth-controlling speaker functions directly from a smartphone. When streaming over Wi-Fi, the need to be within a fixed proximity to connect to the speaker is eliminated.
With JBL Playlist, audiophiles can listen to music by tapping the cast button from a music service on their smartphone without any interruptions from phone calls or text messages. Additionally, multiple devices can be connected to the speaker at one time, giving everyone in the home a chance to play DJ.
For listening throughout the home, connect multiple JBL Playlists or other Chromecast built-in speakers with the Google Home app. The JBL Playlist can also work with the Google Home voice activated speaker, allowing users to control music by voicing commands through Google Home, such as "OK Google, play some jazz on JBL Playlist."
The JBL Playlist is available at JBL.com for $149.95 starting this Spring. It is available in black, blue, and white.