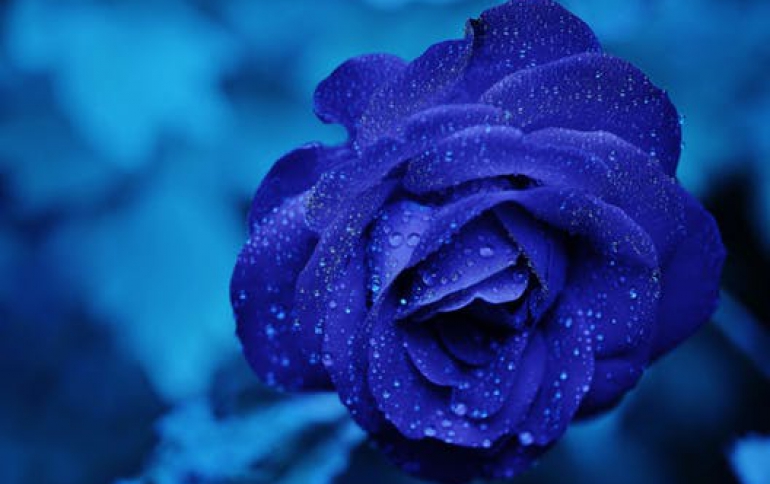 LaCie Little Big Disk Thunderbolt Series Now Available
Today LaCie announced the Little Big Disk Thunderbolt Series is now available for purchase. It is the first portable solution to feature the 10Gb/s speeds of Thunderbolt technology. This next-generation Little Big Disk is the first product in LaCie's series of Thunderbolt solutions.
The LaCie Little Big Disk offers ultra-fast data transfers, complete system backup in minutes, and faster content editing than ever before. Featuring a pair of 2.5" drives in a Mac OS RAID configuration, the Little Big Disk delivers stunning read speeds more than 480MB/s in SSD and up to 190MB/s in HDD.
Users can daisy chain several Little Big Disks to maximize the interface's capabilities and reach transfer rates around 800MB/s.
It supports multiple RAID levels (0,1 and JBOD) and daisy chaining for storage expansion or connecting other peripherals. Additionally, it features a heat sink casing and quiet fan for dual cooling.
The LaCie Little Big Disk Thunderbolt Series HDD models are available through Apple retail stores worldwide and Apple.com. The SSD model will be shipping this October.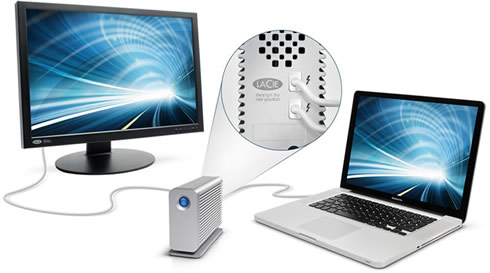 Interface : 
2 x Thunderbolt 10Gbits
Protocols : 
Data: PCI Express
Video: Dual Mode DisplayPort
Data Channels : 
10Gb/s independent uplink and downlink
Video Channels : 
10Gb/s independent uplink and downlink
Daisy Chain : 
Up to six Thunderbolt Technology-compatible devices including LaCie Thunderbolt series products, LaCie professional displays, and other Thunderbolt Technology-compatible devices.
Internal Hard Disk : 
7200rpm HDD: 2x professional hard disk drives
5400rpm HDD: 2x hard disk drives
SSD: 2x SSD drives
Cooling System : 
Aluminum enclosure with heat sink design for 60% better cooling
High-performance magnetic levitation fan
Technology : 
Active copper cables (sold separately)
Rotational Speed (rpm) : 
7200rpm
5400rpm
Cache : 
32MB (2x 16MB) or greater
SSD Type : 
Professional-grade 6Gb/s SATA
Interface Transfer Rate : 
up to 10Gbits/s
Data Transfer Rate : 
HDD:
  7200rpm: 180MB/s / 180MB/s
  5400rpm: 190MB/s / 190MB/s
SSD:
  480MB/s / 245MB/s
Security : 
Kensington™ chain lock compatible
Size : 
1.6 x 5.5 x 3.3 in. / 40 x 140 x 85 mm
Weight : 
1.4 lbs / 650 g
System Requirements : 
Computer with Thunderbolt port
Mac OS X 10.6 or greater
Thunderbolt cable (sold separately)
Box Content : 
LaCie Little Big Disk Thunderbolt Series
Drive stand for upright use
External power supply
CD With User Manual and Quick Install Guide
Genie Timeline Pro License
Backup Software :
  Time Machine®-compatible
  LaCie Backup Assistant with data restore for Mac 10.6
  Genie Timeline Pro
Comments : 
* Thunderbolt and the Thunderbolt logo are trademarks of Intel Corporation in the U.S. and/or other countries.
** 5400rpm disk drives available in the 2TB capacity only.
Warranty : 
3-Year Limited Warranty