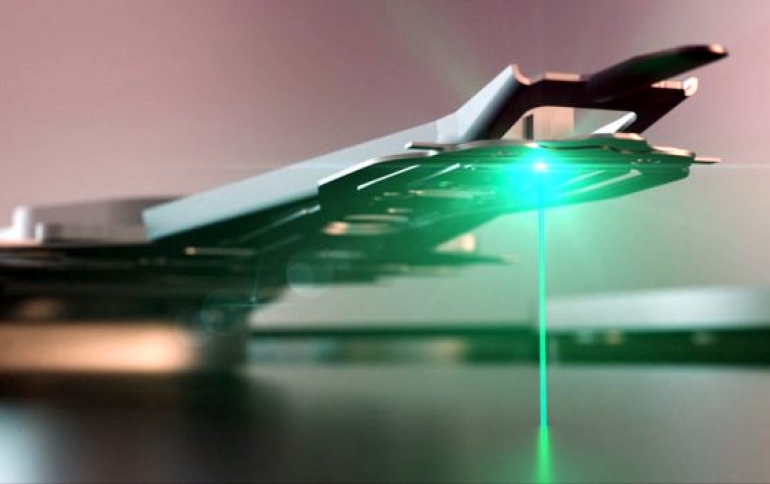 SDK Develops HAMR-Technology-based Hard Disk Media
Japanese Showa Denko (SDK) has developed the technology of manufacturing media for next-generation hard disk drives (HDDs) based on the Heat Assisted Magnetic Recording (HAMR Note) technology.
While HD media record information through the polarity of magnetic particles, the speed of improving recording density has slowed down under conventional magnetic recording methods. There new recording methods have been proposed, including HAMR. HAMR uses small grains of magnetic crystal with thermal stability and writability of information.
To contribute toward commercialization of HAMR-based HDDs, SDK has developed a new type of HD media. In this new product, SDK uses thin films of Fe-Pt magnetic alloy, which is one of the most powerful magnetic materials with high corrosion resistance. Furthermore, SDK has worked out a new structure of magnetic layers and new ways of controlling temperature during HD media production. SDK claims that its new HD media has magnetic coercivity several times as high as the existing most-advanced products, while achieving low noise due to very small crystal grain size and optimized grain size distribution control. "The new product embodies the highest levels in the industry in terms of read-write characteristics and durability," the company said. SDK will make preparations for full-scale supply of the new HD media.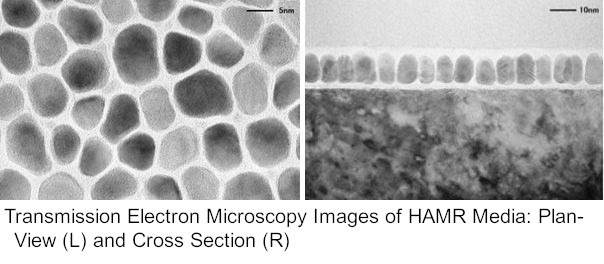 The Showa Denko Group's Vision is to make itself a "KOSEIHA Company" (a group of KOSEIHA Businesses that can maintain profitability and stability at high levels over a long period). The HD media business is one of such KOSEIHA Businesses. As the largest independent HD media supplier, SDK aims to quickly launch top-quality media based on new technologies, including HAMR and MAMR (Microwave Assisted Magnetic Recording).
HAMR represents a recording method in which magnetic film is locally heated at the time of recording. This technology has been developed to solve the "magnetic recording trilemma": difficulty in simultaneously meeting the three requirements of fine-particle structure, resistance to thermal fluctuation, and ease of magnetization. Compared with the recording density of approx. 1.14 Tb/in2 for HD media based on conventional magnetic recording methods, it is said that HAMR-based HD media will achieve recording density of 5-6 Tb/in2 in the future. Provided that the same number of disks are used, it is estimated that a 3.5-inch HDD will achieve storage capacity of approx. 70-80 TB per unit.
Seagate plans to release HAMR drives in late calendar 2020 at the 20-terabyte capacity point.
Toshiba is expected to use Showa Denko's 2 TB MAMR platters for its 18 TB HDDs that are projected to arrive later this year, but it will eventually switch to HAMR sometime in the future. Western Digital uses its so-called energy-assisted PMR (ePMR) technology for its 18 TB and 20 TB HDDs due this year and will gradually move to MAMR and HAMR.