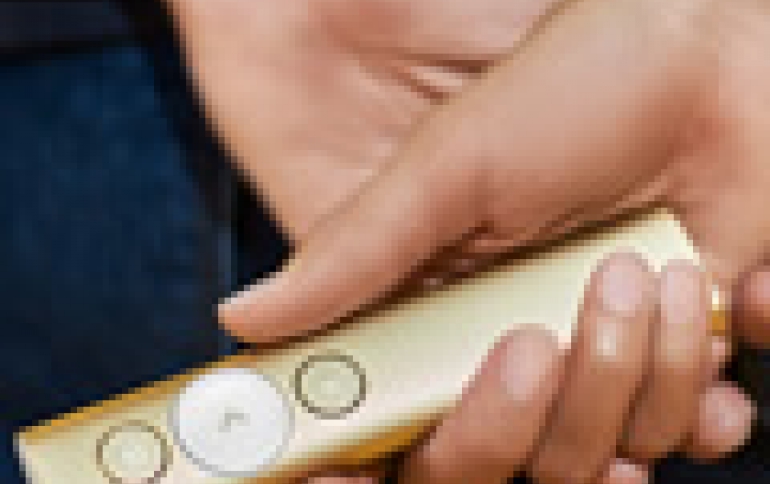 Logitech Transforms Presentations With Spotlight
Today Logitech announced a new presentation control - the Logitech Spotlight Presentation Remote.
Spotlight allows you to navigate slides and interact with on-screen content from up to 100 feet away. With the pointer system you can highlight and magnify points on your slide in pixel-perfect detail. Spotlight also has mouse-like cursor control to play videos and open links, and unlike a laser, the cursor and highlights are visible to both a live audience and those on a video conference.
Spotlight pairs with an app so you can set the stage even before your presentation begins. In the app you can toggle pointer mode, set timed vibration alerts or activate more functions like volume control with hand gestures.
Logitech Spotlight also connects instantly via USB receiver or Bluetooth Smart technology. It is plug-and-play on most devices and compatible with all popular presentation apps. Plus, it features smart recharging - one minute of charge gives three hours of use - so you will never be caught off guard.
Logitech Spotlight Presentation Remote is available today from Logitech and Apple for a suggested retail price of $129.99, and will be available from additional retailers worldwide in March.