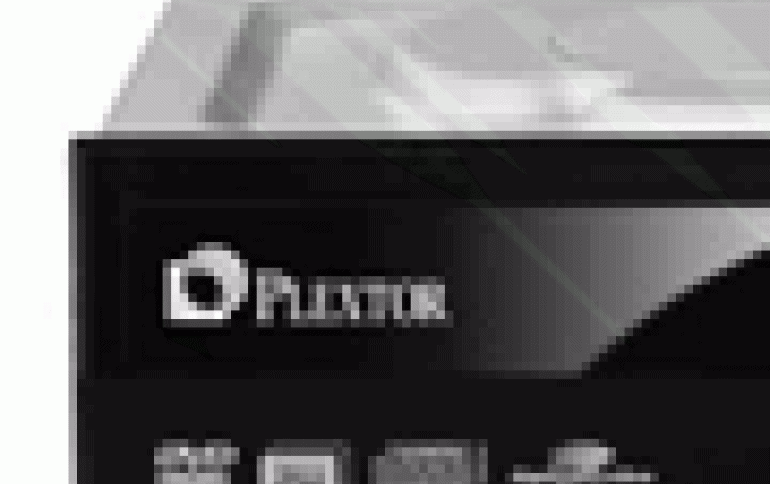 New 24X Super Multi Drives by Plextor
Plextor LLC today announced the PX-880SA internal SATA and PX-880U external drives. With writing speeds up to 24X and a newly-designed chassis, the drives are the fastest-writing in the Plextor lineup and also include a new noise-reduction design. Both drives feature technologies to reduce noise and improve reliability. At the 24X speed, air flow can cause bothersome acoustic noise. A new pattern is now included on the drive chassis of both drives to regulate this air flow, reducing the amount of noise created.
Additionally, a "smile hole" passage has been added to reduce the lift force that could cause the disc to warp. This ensures the disc reading and writing quality at the 24X speed.
The drives are bundled with Roxio Creator 10 CE burning software and support LightScribe labeling and Plextor?s PlexERASE and PlexUTILITIES, .
PlexUTILITIES is an advanced application and diagnostic tool that allows users to view basic and advanced drive information, as well as measure and control the burn quality of every disc.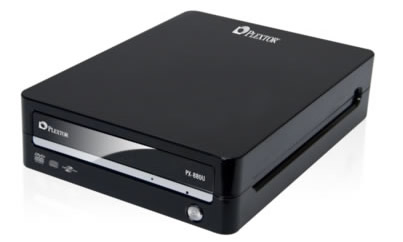 PlexUTILITIES includes PlexERASE, also Plextor?s patented technology, which provides users with a way to permanently remove all disc content.
Both the PX-880SA and PX-880U record single layer DVD±R at 24X, double layer at 12X, and 12X on DVD-RAM media. The PX-880SA internal retails for $54.99 while the PX-880U has an MSRP of $99.99. A 22X PATA version, the PX-870A, is also now available and retails for $54.99 as well.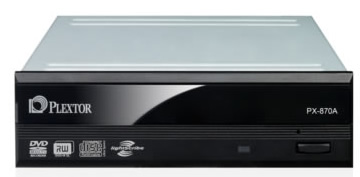 All drives are available for purchase through distributors and retailers in North and South America.