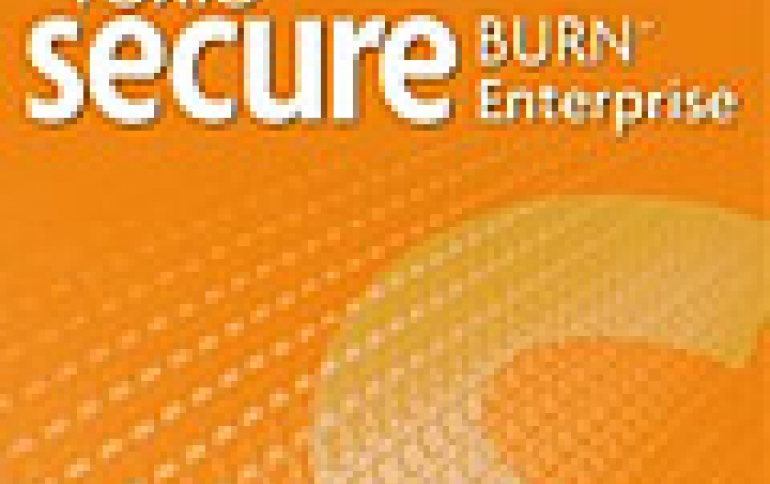 New Roxio Secure Burn Enterprise Protects Information on Portable Media
The new Roxio Secure Burn Enterprise is a data burning and encryption solution designed to secure corporate and government accounts. The software supports the security standards that private and public sector IT departments require. Information can be monitored, controlled and be encrypted prior to be saved to CD, DVD and Blu-ray Discs, as well as memory cards and USB drives.
Roxio Secure Burn Enterprise removes the risk of removable media:
A drag and drop interface enables users to burn or save files to CDs, DVDs, Blu-ray Discs or USB drives. Actions including adding and removing files, adding new folders, and burning and encrypting to multiple discs and USB drives are easy and secure. Security protocols are applied and the user is prompted if action is required.
Using the power of the WinZip engine, Roxio Secure Burn now enables users to set controls to compress files when encrypting data to preserve space wherever files are stored.
With IT-enabled security measures like read and write permissions, forced encryption and automatic passwords, Roxio Secure Burn Enterprise works in the background, adding a layer of security while remaining convenient.
Support for FIPS 140-2 certified encryption and password protection enables organizations to comply with government and industry security standards. Roxio Secure Burn Enterprise secures files with 256-bit AES encryption and supports the SHA-2 standard.
Introduce custom security protocols across your organization with tools that let IT set and change read and write permissions for groups and individuals at any time. Control whether discs are forced closed after burning, force encryption when data is burned, set password protocols and more.
Enable logging to keep track of a variety of information, including date, computer name, user name, files and folders saved to removable media. You can access the logged information using Windows Event Viewer or by using a log server solution.