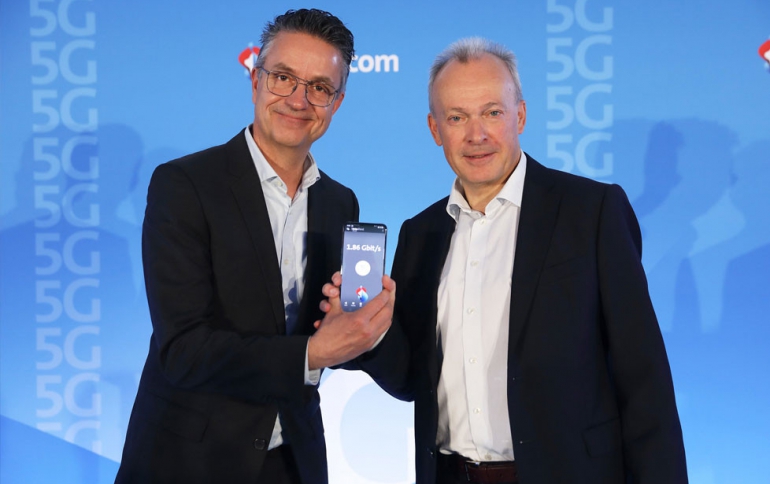 OPPO, LG Partner Swisscom 5G Commercial Launch in Europe
OPPO and LG Electronics are partnering with Swisscom, Switzerland's telecoms and IT company, to bring the first commercially- available 5G devices to Switzerland.
The announcements were made at Swisscom's 5G launch event in Zurich. Having acquired spectrum, the Swisscom 5G network is expected to be rolled out in whole Switzerland by the end of 2019.
OPPO also unveiled its first 5G smartphone, "OPPO Reno 5G" on stage.
Supporting the sub6 n78 band in Switzerland, OPPO's Reno 5G will enable 5G connectivity wherever Swisscom 5G networks are available.
Reno 5G is designed with a proprietary pivot rising structure, enabling a screen-to-body ratio of 93.1%. OPPO is debuting 10x Zoom commercially in Reno's triple-lens camera. Running on the latest ColorOS 6 operating system and equipped with the Qualcomm Snapdragon 855 chipset, a 4065mAh battery, OPPO Reno 5G packs high performance, power and charging efficiency.
OPPO Reno 5G will be available in Switzerland at Swisscom Shops in May and be rolled out to additional markets across worldwide market over the coming months. For Europe market, OPPO's Reno series will officially launch on April 24th in Zurich. The 4G version of the OPPO Reno 10x Zoom is set to be launched in global markets in the near future.
Seperately, LG is bringing the LG V50ThinQ 5G smartphone and accompanying LG Dual Screen in Swisscom retail stores in the weeks to come.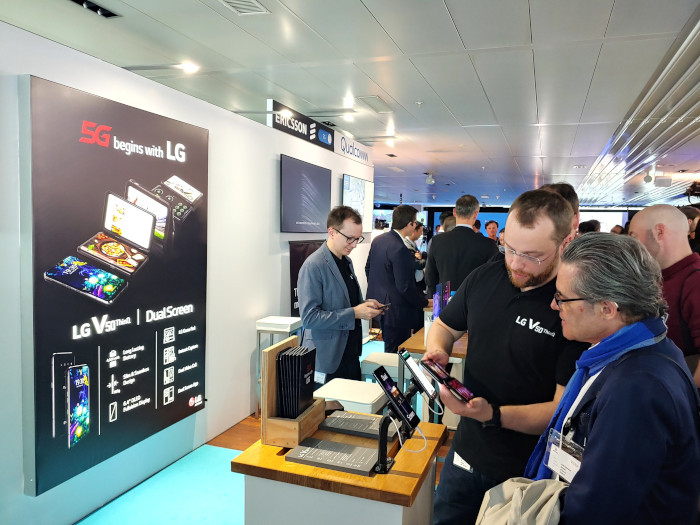 The partnerships with Swisscom are the beginning for LG as it engages other European carriers with plans to launch 5G service in 2019.
The LG V50ThinQ 5G is powered by the new Qualcomm Snapdragon 855 Mobile Platform and Snapdragon X50 5G modem. And because 5G requires more energy than LTE, LG's first 5G handset is equipped with a 4,000mAh battery which is 20 percent larger than the battery found in the LG V40ThinQ. And to handle the extra workload and keep the V50ThinQ 5G running cool, the heat-dissipating Vapor Chamber system in the new V series smartphone is nearly three times larger than the cooling system found in its predecessor.
Swisscom customers will be able to add LG's Dual Screen to the V50 for even more 5G fun. Once attached, the Dual Screen opens up like a folder to reveal a 6.2-inch OLED display. Turned horizontally, the LG V50ThinQ 5G with Dual Screen turns into a fully functional gaming device, with the Dual Screen taking the place of a dedicated control pad. Multitasking is also convenient with two displays: you can enjoy a movie on one screen while searching IMDB on the other without minimizing the active window. Most importantly, the Dual Screen can be quickly detached to save battery and weight when on the go.