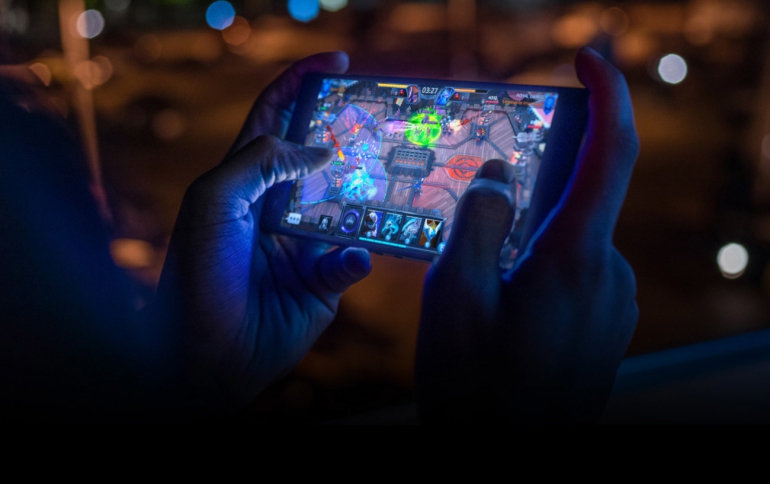 Razer Collaborates With Tencent on Mobile Gaming
Razer announced a mobile gaming collaboration with Tencent Holdings Ltd, a leading provider of Internet value added services in China.
Tencent is the global publisher for blockbuster mobile titles like PUBG Mobile and Honour of Kings (also known as Arena of Valor in other markets).
As part of the deal, Tencent will work with Razer to optimize Tencent mobile games for Razer's hardware, including the Razer Phone and mobile accessories such as mobile game controllers designed by Razer. Razer launched the first gaming smartphone in 2017 and defined an all new category of gaming smartphones.
The collaboration will also see both companies working together on optimizing Tencent's mobile games for Razer's mobile game platforms and the Razer Cortex mobile game launcher. Razer Cortex is an Android mobile game launcher that optimizes mobile game performance, recommends the latest and greatest gaming deals and launches games from one single location.
Both companies will also explore the use of Razer technologies within Tencent mobile games – such as Chroma RGB lighting as well as THX Spatial Audio from Razer's audio technology subsidiary THX Ltd.
As part of the collaboration, Tencent and Razer will also explore additional monetization opportunities for mobile gaming including integrating Razer services and more.
Tencent Profit Misses Estimates
Meanwhile, Tencent Holdings Ltd. posted a quarterly profit that missed analysts' estimates after it spent on cloud and mobile payments businesses to offset a gaming slowdown.
Net income fell 32 percent to 14.2 billion yuan ($2.1 billion) in the three months ended December. Revenue however surpassed projections.
China's social media leader is facing a months-long freeze on game approvals by the CHinese gonvernment. The social media titan is also grappling with an economic slowdown that's depressing advertising. It's turned to spending to sustain growth, investing in everything from cloud computing and entertainment to retail, locking horns with Alibaba Group Holding Ltd.
Tencent is said to be clearing out about 10 percent of managers to make room for younger executives as it confronts a slowdown in growth. Revenue was 84.9 billion yuan compared with estimates for 83.4 billion yuan. But costs surged 43 percent from a year earlier.
"Looking ahead, we will invest in core infrastructure and frontier technologies to embrace the trend of the industrial internet, while continuing to drive the evolution of the consumer internet," the company said in an exchange filing. "For digital content, we will continue to invest and grow our subscription business."