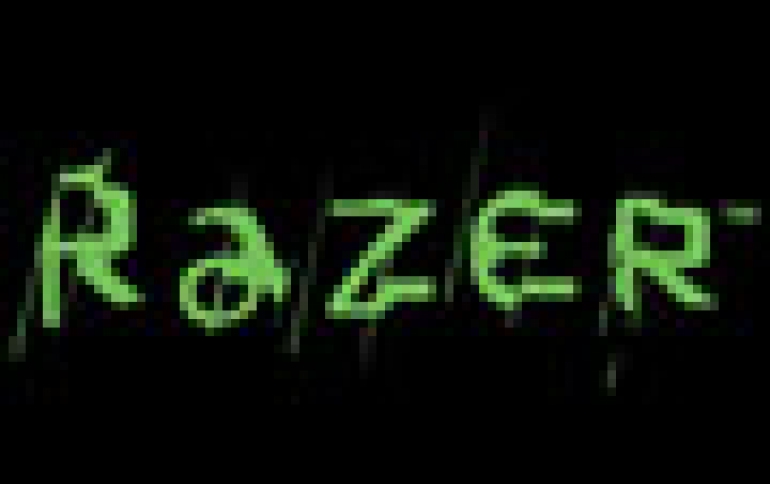 Razer Launches Gaming Keyboard and Headset at WCG 2007 Grand Final
Razer unveiled the Razer Lycosa and the Razer Piranha, a gaming keyboard and communications headset, at the World Cyber Games (WCG) 2007 Grand Final in Seattle, Washington. The Razer Lycosa is designed for fast, efficient gameplay and superior actions-per-minute thanks to its 1000Hz Ultrapolling/1ms response time. By offering illuminated, non-slip rubber keys and Hyperesponse technology; full control is in the gamers' hands, empowering gamers to operate under any conditions and at professional gaming speed. Durable and ultra-portable, the Razer Lycosa is fit for the most heated LAN gaming sessions by offering immediately accessible USB, earphone and microphone jacks.
Each key on the Razer Lycosa is fully programmable to accept a myriad of complex gaming commands and button combinations. The TouchPanel ensures that gamers always have control over all functions of the chosen media player. With the ability to save up to 10 different profiles, gamers can customize thousands of keystrokes for their favorite Real Time Strategy, First Person Shooter, Massively Multiplayer Online or virtually any other genre defining game.
The Razer Piranha delivers realistic in-game stereo audio with superior clarity and deep bass tones for discerning gamers requiring superior audio fidelity. Featuring plug-and-play functionality, the Razer Piranha also sports an adjustable noise-canceling microphone enabling gamers to communicate with teammates in the noisiest of gaming situations. The ergonomically designed and cushioned earphones also offer hours of comfort and functionality for extended gaming sessions.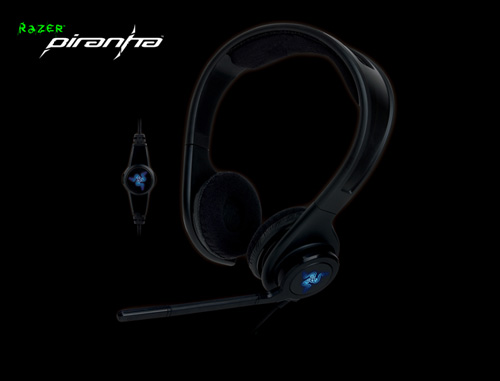 With its in-line remote control, the volume on the Razer Piranha can be easily adjusted at a moment's notice. A microphone mute button is also conveniently located on the remote, so gamers have the option to select which commands are sent out to those listening in. The Razer Piranha's sleek design is further accented by the glowing Razer logos located on either side of the headset, ensuring that gamers are seen as well as heard at their next LAN party.
Specifications:
Headphones
Freq. response: 18 - 22,000 Hz
Impedance: 32 Ohms
SPL (@ 1 kHz, 1 Vrms): 114 dB
Cable: 3.0 meters
Microphone
Freq. response: 80 - 15,000 Hz
Sensitivity (@ 1 kHz, 1V/Pa): -38 dB
Impedance: Approximately 2 kOhms
Pick-up pattern: Uni-directional
The Razer Lycosa will retail globally in November 2007 at an MSRP of US$79.99. The Razer Piranha will be available in October 2007 at an MSRP of US$79.99.