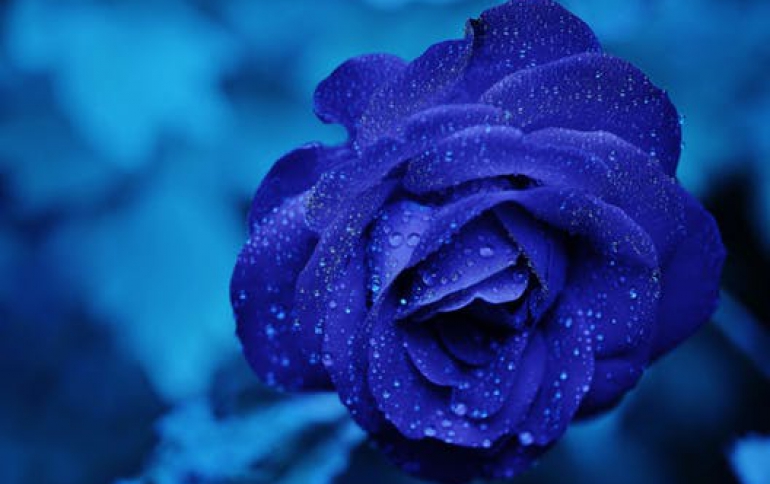 RiDATA M-Disc DVD-Rs Now Available
Advanced Media, Inc. dba RITEK USA, the independent subsidiary of RITEK, has made available the new M-disc DVD-R discs, which are built to last over 1000 years. M-DISC DVD is backed by the technology and specifications of Millenniata U.S.A. The technology allows for saving and protecting the data by etching them into a rock-like recording surface instead of traditional organic dye. When the data layer is written by a focused laser, the intense heat generated causes the innermost layers to melt and to move away from the laser spot, creating a hole in the data layer. The data layer is composed entirely by inorganic materials and compounds, including metals and metalloids.
RiDATA M-DISC DVD is built to tough, protecting data from various environmental factors including light, heat or humidity. Moreover, M-DISC DVD will not degrade over time and is designed for everyday use. Its toughness and endurance have been proven by multiple testing, including those performed by the U.S. Department of Defense. Those test result concludes that the M-Disc DVD will last for centuries.
According to accelerated aging experiments, DATA on M-DISC could be simulated to preserve in normal environment (25 degrees C / 50RH) for 1,000 years.
M-DISC DVD can be read by most existing DVD drives or players.
However, you'll need to use the M-DISC READY Drive to write your files. The M-DISC READY Drive is different from regular DVD writers because it is designed to make permanent physical changes (etching) to the rock-like data layer of the M-DISC. Many computer manufacturers worldwide, such as LG, Acer, and Dell, already offer the M-DISC READY Drive as an option within their systems. Below you see the drives curently compatible with the M-DISC DVD: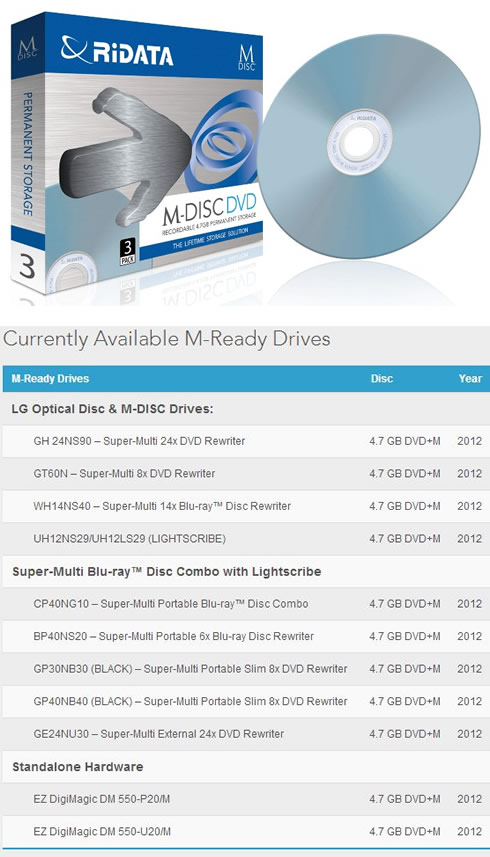 The disc itself (Part Number: DRD-4X-MDISC) offers a 4.7GB capacity and is compatible with 4x writing. A single pack includes 3 DVD-Rs.
RITEK USA also plans to release an M-DISC Blu-ray disc in Q1, 2014, and the company says it will be compatible with most of existing Blu-ray burner models.