Samsung WEP185 BT Headset
2. Retail package
- Retail Box
After opening the box, we can finally see its contents.
Below is what is included in the retail package:
the WEP185 BT headset
a charger
two printed manuals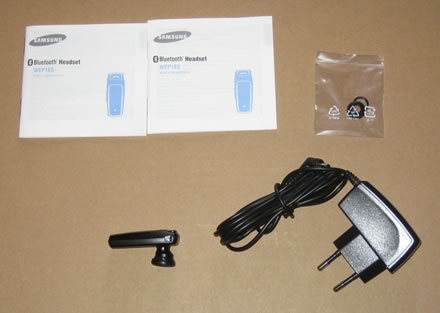 The design of the WEP185 is simple. There is a big phone button at the top, which accepts or rejects calls, and a +/- volume selector on the left.
On the right there is the charger input.
On the in side are the product specs: