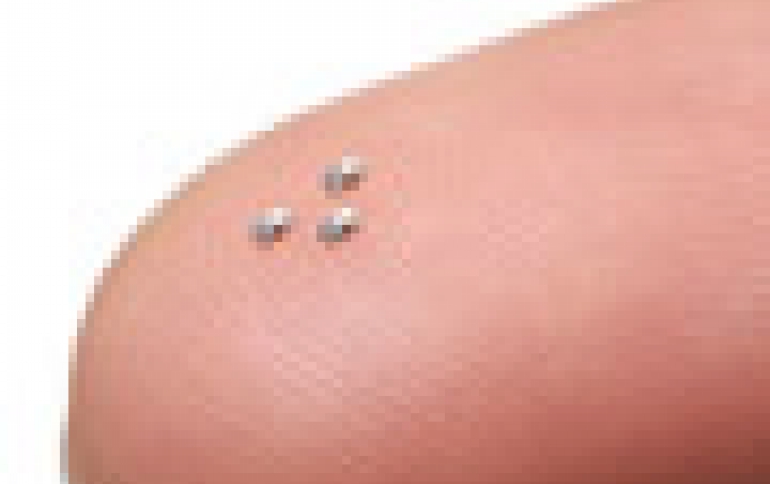 TDK Launches a 1005-Size Phase Shifter for 3G Cellular Phones
TDK announced the development and commercialization of a phase shifter capable of optimizing transmission signal output power in cellular phones. This device comes in a 1005 package. TDK's phase shifter optimizes the transmission signal output power principally by controlling the phase of the signal waveform in the cellular phones.

This low-loss phase shifter contributes to transmission efficiency and handset power savings by enabling effective signal adjustments while minimizing the power output demands on the power amplifier. Moreover, by cascading two values from the three component values of 30°, 60° and 90°, the phase angle can be finely adjusted in 30° increments up to 180°, allowing a different phase angle as required.

This phase shifter has an extremely small package size of 1.0 x 0.5 x 0.45mm. TDK said it will start production of the device this month.