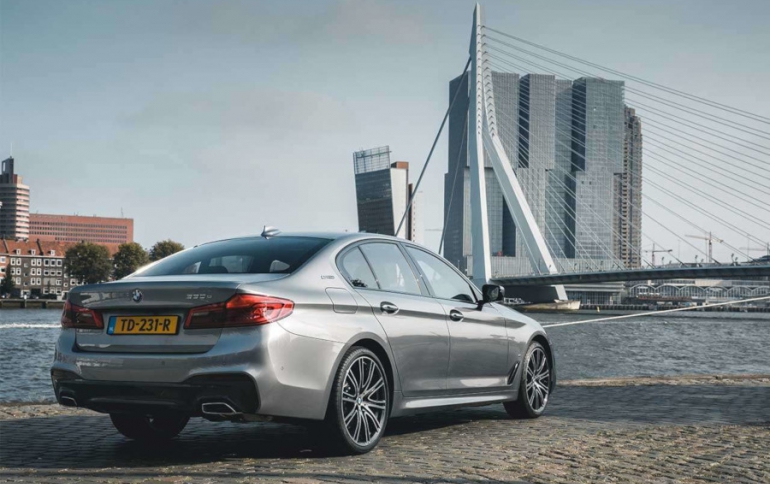 Tencent Teams Up With BMW on Self-Driving Cars in China
BMW and Chinese online gaming giant Tencent Holdings are teaming up to launch a computing center in China that will help develop self-driving cars in the local market.
The computing center, which will start operations by the end of the year, will provide cars with data-crunching capabilities to help them drive semi-autonomously and, eventually, autonomously.
The two companies did not disclose the investment in the center.
The companies began collaborating on what they called BMW Group China High Performance D3 Platform, which is scheduled to begin operations by the end of the year. Tencent operates one of the largest cloud platforms in China, providing services from data storage to online computing.
The establishment of the center "will support BMW's autonomous driving development and innovation in China," Jochen Goller, head of BMW's China operations, said in a statement.
"BMW can, therefore, develop autonomous driving solutions that fit better with the specific driving conditions in China."
BMW said the new computing center will leverage Tencent's cloud computing and big data, and provide the automaker with infrastructure needed to develop the autonomous cars.
NMW will likely introduce semi-autonomous, or L3 classification, cars in China in 2021 which would need massive computing power to analyze real-time flow of digital information on road and traffic conditions.
BMW opened a similar computing center in Munich earlier this year.
The Chinese government has targeted large-scale adoption of early-stage autonomous vehicles to begin next year, and wants 10% of all new vehicles sold by 2030 to be fully autonomous.