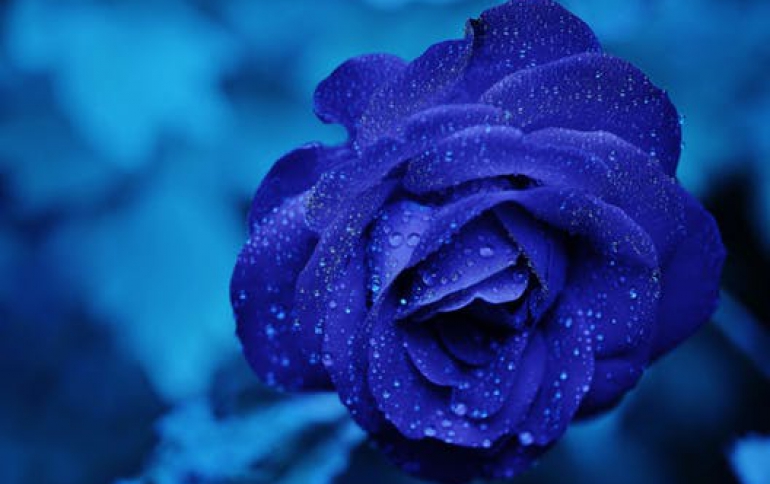 Toshiba Develops Bluetooth HDD as Super Compact Server Linking PDAs, Digital Cameras
Toshiba Corp. exhibited a trial product called Bluetooth Pocket Server, a small-sized storage device, at the Bluetooth Expo2002 held at the Makuhari Messe April 17-19. The company performed demonstrations, including image transmission to PCs. The server has a 1.8-inch HDD that can hold a maximum of 5GB of data. The product is made for wireless data transfer of music files and moving images saved in the MPEG4 format to PDAs and PCs. Toshiba's booth, displaying wireless headphones, LCD TVs and digital cameras, was one of the most crowded booths at the exhibition.

Toshiba emphasized the easy-to-use nature of the server. A booth attendant said, "We consider the Bluetooth Pocket Server to be a home electrical appliance, and thus we aimed to make it as simple as possible."

As for the initial setting, users input their password for the first time and then they can easily move on to further steps. Moreover, as for the file transferring protocols, it is designed for users who utilize the FTP and HTTP protocols.

According to Toshiba, the server is also designed to avoid interference with microwave ovens that use the same frequency band of 2.4GHz as Bluetooth.

Toshiba aims to launch the server this fall.

"We decided to display the product at this exhibition because we could confirm the product could actually operate in the testing before the exhibition. We will take up the visitors' responses here, and will reflect upon them. Also, we are looking for a tie-up with other makers," said the booth attendant.

The expected price is 50,000 yen, of which the HDD takes up most of the cost, according to Toshiba.

The Bluetooth Pocket Server can be used for six hours, and has a standby time of 150 hours (when charged for three to four hours). It uses a Li-ion battery. Also, it has a video terminal equipped on the back of the battery charger, which makes it possible for the user to receive image data while charging the server.