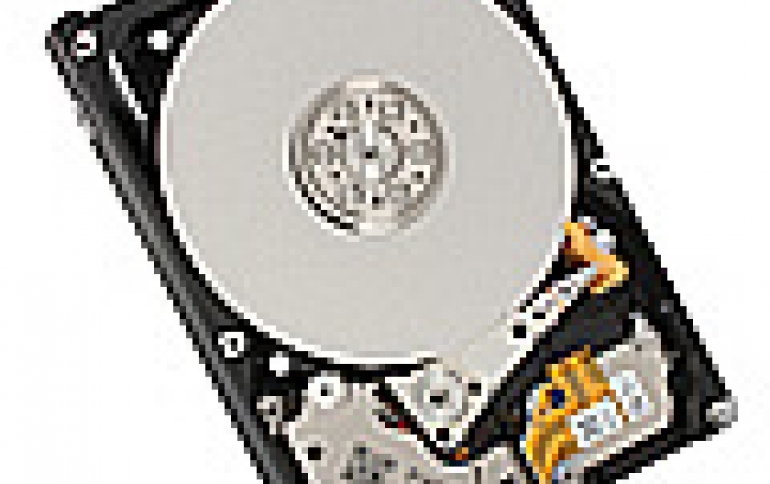 Toshiba Unveils New Enterprise Performance HDD
Toshiba today announced its newest enterprise performance hard disk drive (HDD) line, the AL14SE series, designed for mission critical servers and high-performance systems. The AL14SE is Toshiba's latest 10,500 rotations per minute (RPM) HDD to support 12Gbit/s SAS and 512n sector length for compatibility with the latest generation host controllers and host bus adapters.
The AL14SE features a new four platter design, increasing storage capacity by 33 percent over the previous AL13SE generation models. The new AL14SE family is also updated with a 128MB data buffer for improved performance. The AL14SE family of HDDs provides 12Gbit/s dual-ported SAS support and 512n sector models in industry standard capacities of 300GB, 450GB, 600GB, 900GB and 1200GB.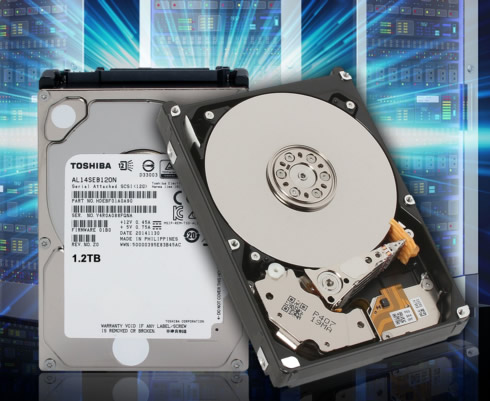 This newest generation HDD is designed to support OEM customizations of features such as optional RAID rebuild assist and optional self-encryption feature sets. The standard 12Gbit/s SAS feature provides auto-negotiation to 6Gbit/s SAS for legacy host controllers, enabling compatibility within legacy hardware platforms and host controllers. For applications and hypervisor environments that require storage devices to support 512n sector, the new Toshiba models deliver this sector length with the improved performance of 12Gbit/s SAS and a larger 128MB data buffer.
Samples of the Toshiba AL14SE 512n sector of HDDs are available by Toshiba now.