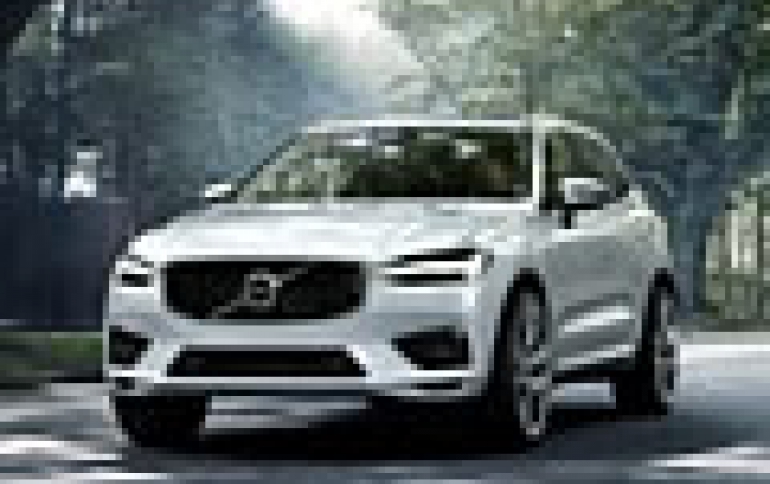 Volvo to Supply Thousands of Self-driving Cars to Uber
Volvo Cars has signed a framework agreement with Uber, the ride sharing company, to sell 24,000 autonomous driving compatible base vehicles between 2019 and 2021.
The base vehicles are developed on Volvo Cars' fully modular, in-house developed Scalable Product Architecture (SPA). SPA is a car architecture and is currently used on Volvo Cars' top-of-the-line 90 series cars as well as on the new XC60 midsize SUV.
The non-exclusive agreement enhances the strategic partnership between Volvo Cars and Uber announced in August 2016.
Volvo Cars' engineers have worked with engineers from Uber to develop the XC90 premium SUVs that are to be supplied to Uber. The base vehicles incorporate all necessary safety, redundancy and core autonomous driving technologies that are required for Uber to add its own self-driving technology.
Uber has been testing prototype Volvo cars for more than a year, with safety drivers in the front seat to intervene if the self-driving system fails, in Tempe, Arizona and Pittsburgh.
The cars, in theory, would be available through the Uber app to pick up passengers without a driver.

"We're thrilled to expand our partnership with Volvo," said Jeff Miller, Head of Auto Alliances, Uber. "This new agreement puts us on a path towards mass produced self-driving vehicles at scale."
At the same time as providing Uber with AD compatible cars, Volvo will use the same base vehicle in the development of its own independent autonomous car strategy, which is planned to culminate in the release of its first fully autonomous car in 2021.
Automakers, ride-hailing firms and tech startups have been forging loose alliances in an effort to advance self-driving technology and claim a piece of what is expected to be a multi-billion-dollar business.
Uber's rival Lyft has this year struck a research partnership with Alphabet Inc's unit Waymo and secured deals with Ford Motor and startups Nutonomy and Drive.ai to incorporate self-driving cars into its fleet.