1. Introduction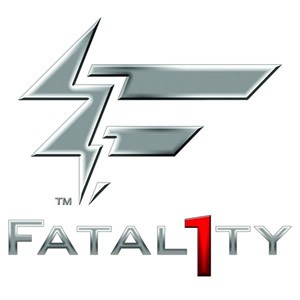 Abit's name is undoubtedly one of the most prestigious in Motherboard production. For many years, Abit's products were synonymous with over clocking, like the famous Abit KT7 (for those with a good memory). So it wasn't a surprise that they would once again release motherboards with advanced overclocking capabilities.
The latest example is the Intel based Fatal1ty AA8XE motherboard, which took the hardware scene by storm, pleasantly surprising everyone with its performance and stability. The new player is the Fatal1ty AN8 AMD based motherboard, which hopes to be a worthy descendant of the Fatal1ty family. All the products in the Fatal1ty family line are the combination of ABIT engineering and the gaming experience of Jonathan "Fatal1ty" Wendel, the worlds most recognized professional gamer.
As Jonathan "Fatal1ty" Wendel claims:
The Fatal1ty AN8 was built with one purpose only. To be the fastest, highest performing motherboard available. Features that gamers don't use were removed from the board, freeing up performance and allowing us to add features that you would actually use.
The Fatal1ty AN8 is based on the NVIDIA nForce-4 Ultra chipset and like all Abit products, is built with the company's Bulletproof technology, which promises stability under all circumstances. With the introduction of DDR2 memory for the Pentium 4 socket 775 motherboard this year, surely some of you had second thoughts about upgrading your systems due the cost of DDR2 memory. Here comes MSI with the solution: the MSI 915G Combo.
-FEATURES :
Exclusive ABIT Engineered motherboard technology designed for unprecedented power, convenience, and control over your PC.
A special design with heatsinks, that keep the motherboard MOSFETS at temperatures under 50°C and helps the fast heat dissipation around the CPU with no significant gain in noise level .
Quality, stability and reliability achieved by top quality components such as 100% Japanese capacitors.
Also, all the Fatal1ty products pass a series of torture tests, looping demos and benchmarks from Abit, to make sure that the products work perfectly at levels far beyond normal.
A special memory cooler that automatically adjusts fan speed according to system load.
Very fast Gigabit Ethernet for bigger efficiency and better game performance.
Double bus bandwidth which provides high disk performance
Exhaust heat from your PC with Dual OTES cooling technology. Works with ABIT FanEQ™ to automatically adjust fan speeds for the optimal balance of thermal and acoustic performance.
A series of bright red lights around the motherboard gives the system a futuristic look,
By providing an independent 5.1–channel sound card, Abit managed to reduce the noise interference from High Frequency signals
Protection from unauthorized traffic and intruders, the firewall is integrated into NVIDIA nForce4 MCP's and provides professional grade traffic inspection capabilities, instant on protection and advanced management features.
Copper chipset cooler conducts and dissipates heat from the chipset three times more efficiently than aluminum.
-SPECIFICATIONS
Internal I/O Connectors
- 1 PCI-E X16 slot, 2 PCI-Express X1 slots
- 3 PCI slots, 1 x ABIT Audio slot
- 1x Floppy Port supports up to 2.88MB
- 2 x Ultra DMA 33/66/100/133 Connectors
- 4 x SATA 3G Connectors
- 3 x USB headers, 1 x IEEE1394 header
Back Panel I/O

- 1 x IEEE1394 Connector
- 1 x PS/2 Keyboard, 1 x PS/2 mouse
- 4 x USB+ 1 x RJ-45 LAN Connector
Dimension
ATX form factor 305 * 245mm
Package
- 1 x Audio Card
- 1 x Back panel I/O shield
- 4 x SATA cables
- 1 x ATA 133 IDE Cable, 1 x FDD cable
- 1 x USB2.0 + IEEE1394 cable
- 1 x A5 standard User's Manual
- 1 x A5 uGuru User's Manual
- 1 x B5 multilingual Quick Installation Guide
- 1 x CD title, 1 x SATA Driver Disk
Processor
- AMD Athlon 64/64FX 939-pin K8 CPU
- 2GHz system bus using Hyper Transport Technology
- AMD CPU Cool 'n' Quiet Technology
Memory
- Four 184-pin DIMM sockets
- Support 4 DIMM Dual DDR 400/333/266 non-ECC memory
- Support 4 DIMM up to 4GB Max.
Chipset
- NVIDIA NF4 Ultra single chip
- Integrated NV Gigabit Ethernet and NV Firewall
NV Sata Raid
- Supports SATA 3Gbps data transfer rate
- SATA RAID 0/1/0+1 JBOD
NV GbE Lan
NVIDIA Gigabit Ethernet via NF4 Ultra
NV Firewall
Native NVIDIA Firewall via NF4 Ultra
IEEE1394
Support IEEE 1394 at 400/200/100 Mb/s transfer rate

Audio
- 5.1-channel Audio Card
- Optical S/P DIF In/Out