Alienware Announces X51 With Oculus Rift Bundle
Alienware plans to bundle the Oculus Rift with an Alienware X51 gaming desktop at a discounted price. Alienware's X51 comes VR ready so you can experience virtual reality gaming. Alianware plans to offer the x51 system, valued at $1,200, plus the Rift for $1,600 total. That amounts to a $200 discount on the Rift.
With the lower price, both Alienware and Oculus hope to make Rift more accessible to games, following the shocking announcement rearlier this week that the highly anticipated Oculus Rift would retail for $600.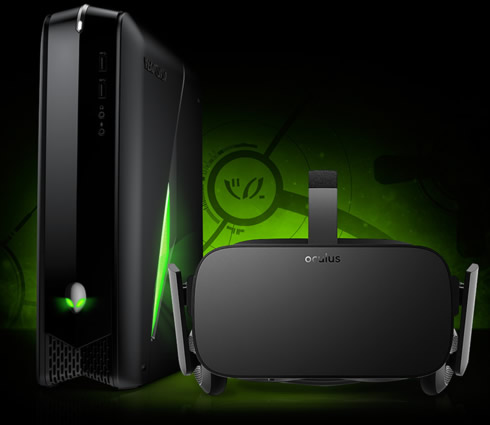 Alienware also plans to offer an OLED gaming laptop this April. The new Alienware 13 promises to offerthe blacker blacks and a lower than 1ms response time.
The 13-inch Alienware will feature a new CPU but the same GeForce GTX 960m of the current model. At CES, Alienware shocased an early build of the laptop featuring a 2560x1440 resolution OLED panel. While the OLED desktop panel that Dell recently announced is a shocking $5,000, the Alienware 13 will be more affordable at $1,500.