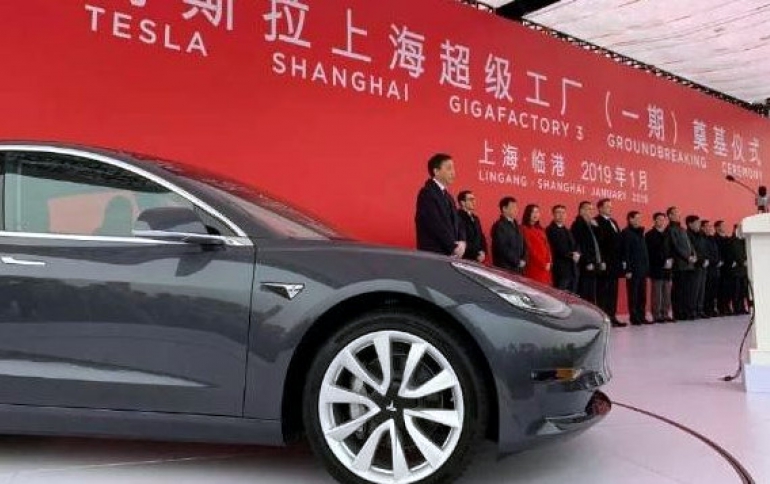 China Approves Tesla's Manufacturing Plan
China's Ministry of Industry and Information Technology has added Tesla to the list of approved automotive manufacturers, granting the electric-vehicle maker a certificate it needs to start production in the country.
Tesla is building a $2 billion factory in the eastern Chinese city of Shanghai, the company's first car manufacturing site overseas.
The electric car maker plans to produce at least 1,000 Model 3s a week from the Shanghai factory by the end of this year, as it tries to boost sales in the world's biggest auto market and avoid higher import tariffs imposed on U.S. cars.
China has already excluded Tesla models from a 10% car purchase.