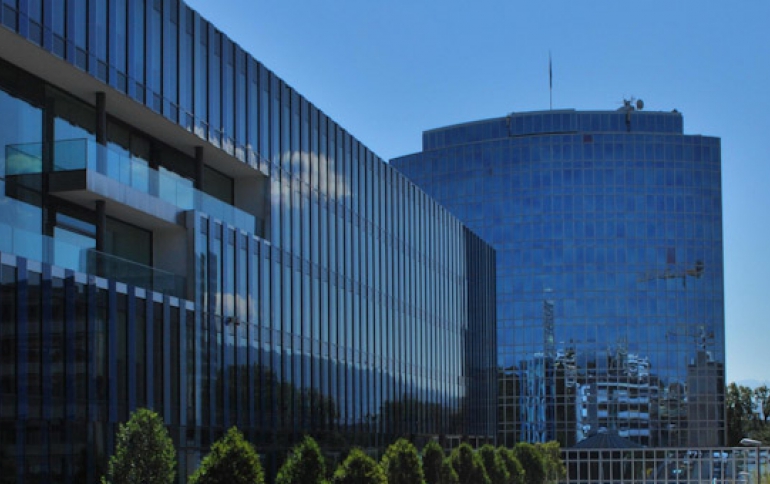 Filings for Patents Reach New Records on Strength in China
Worldwide demand for intellectual property (IP) tools reached record heights in 2017, with China driving the growth in filings for patents, trademarks, industrial designs and other IP rights that are at the heart of the global economy.
The World Intellectual Property Organization published a document on Tuesday reporting a record-breaking 253,000 filings of international patent applications in 2018 globally, a 3.9% increase over 2017. Of all the applications, 50.5% came from Asia.
China recorded the highest application volume for each of these IP rights as innovators and creators inside the country, as well as foreign entities, seek to protect and promote their work in one of the world's fastest-growing major economies.
China's IP office received the highest number of patent applications in 2017, a record total of 1.38 million. China's IP office was followed by the offices of the United States of America (U.S.; 606,956), Japan (318,479), the Republic of Korea (204,775) and the European Patent Office (EPO; 166,585).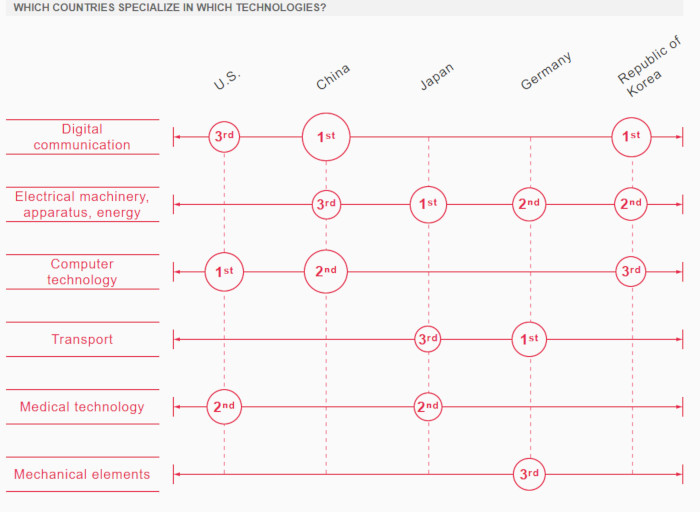 Germany (67,712), India (46,582), the Russian Federation (36,883), Canada (35,022) and Australia (28,906) also featured among the top 10 offices. Australia (+1.8%), Canada (+0.8%) and India (+3.4%) saw growth in filings, while Germany (-0.3%) and the Russian Federation (-11.3%) experienced a decline in filings.
China's telecommunication equipment manufacturer Huawei filed 5,405 applications, up 34.3% year on year, and kept first place in the global companies ranking. Although it is suffering from the U.S. government and its allies' pressure in government procurement for 5G network equipment, the results show its high level of research and development.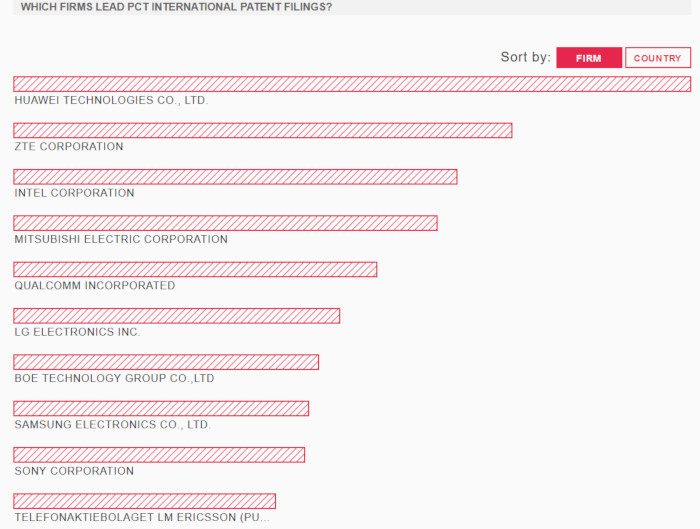 An estimated 9.11 million trademark applications covering 12.39 million classes were filed worldwide in 2017. The number of classes specified in applications grew by 26.8% in 2017, marking the eight consecutive year of growth.
Trademarks associated with advertising and business management accounted for 11% of global trademark filing activity in 2017, followed by clothing (7%), computers, software and instruments (6.6%) and education and entertainment (5.5%).
There were an estimated 43.2 million active trademark registrations worldwide in 2017 – up 9.7% on 2016, with 14.9 million in China alone, followed by 2.2 million in the U.S., 1.9 million in Japan and 1.6 million in India.
Designs related to furnishings accounted for 10% of global filing activity , followed by those related to clothing (8.5%) and to packages and containers (7.2%).