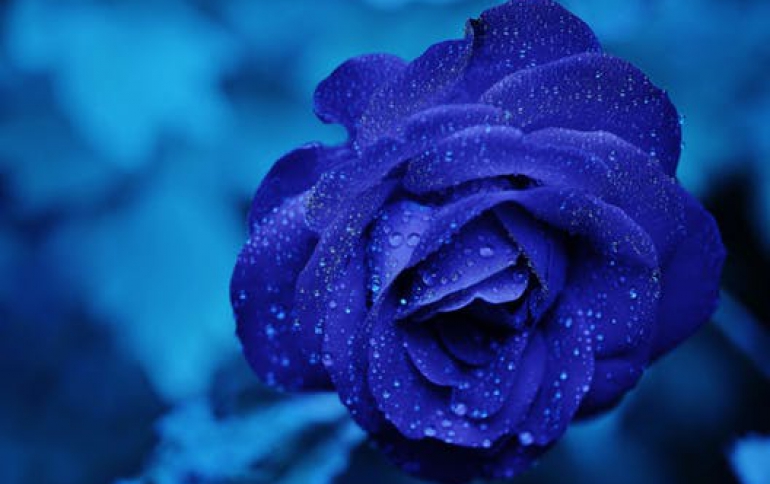 Fujitsu announces its 2.5" mobile HD with max 40GB storage capacity
Fujitsu Limited, a world leader in hard drive technology, announced the global introduction of its next- generation 2.5" mobile hard drives, the MHR Series. Incorporating breakthrough technologies in media and magnetic recording, Fujitsu's new MHR Series boasts the industry's highest recording density (36.4 Gbit/in2) and a maximum storage capacity of 40GB. The introduction puts Fujitsu in a strong position to expand its leadership in the fast-growing and diverse mobile HDD market, which encompasses notebook computers, consumer electronic devices, audio-visual products, GPS, and other non-PC applications-including some specialized server application environments.

The new MHR Series supports the Ultra ATA/100 interface and with 20GB per platter offers capacities of 10, 20, 30, and 40GB. Incorporating Fujitsu's second-generation head load/unload and unique "Silent HDD" technologies, the new mobile drives offer exceptional performance, with a 32.5MB/s (max.) transfer rate and an average seek time of 1.5ms. Fujitsu's "Silent HDD" technology results uses Fluid Dynamic Bearing (FDB) motors, which greatly reduce non-repeatable run out (NRRO), offer improved reliability in harsh environments, and greatly reduce acoustic noise. Weighing just 99g, with a 4,200RPM spindle speed and 2MB buffer - and with 900G of non-operating shock tolerance - the MHR hard drives are ideal for intensive mobile computing applications and rugged environments.

In addition, as part of Fujitsu's environmental philosophy and a tangible result of its "Green Life 21" initiative, the MHR Series is produced using lead-free solder, the first 2.5" HDD series to be manufactured by this process. (For more information on Fujitsu's environmental practices, see http://eco.fujitsu.com/en/.)

"The new MHR Series from Fujitsu continues the very clear trend of Fujitsu bringing to bear the full array of its technological expertise, and translating that expertise into drives that will no doubt be among the very best in their class," said Bill Ress, research analyst at Data Storage Review. "At this pace of innovation and product development, Fujitsu is clearly serious about its quest for leadership in the 2.5" mobile hard drive market and is well-positioned to increase its market position."

"Fujitsu's new MHR series of mobile hard drives is a credit to the strength of our technology and our determination to be #1 in this market," said Sam Sawyer, director of storage products group, Fujitsu Computer Products of America, Inc. "The drives incorporate many of Fujitsu's technological innovations to provide more storage space in a smaller, quieter, more reliable drive. Simply put, that means Fujitsu is delivering today one of the best 2.5" mobile hard disk drives available."

Technical Innovations
Innovative Read Head Technology

Fujitsu's new read head technology improves the signal to noise ratio and the sensitivity of the read head, enabling the detection of lower amplitude and more closely spaced data signals. The resulting areal density increase achieves a remarkable 20GB of data storage per 2.5" diameter platter. Further advances in this technology are expected to lead to 2.5" hard disk drives with storage capacities exceeding 100GB, enough to record more than 20 DVD quality movies, within the next 2 years.

Synthetic Ferrimagnetic Media
Fujitsu's Synthetic Ferrimagnetic Media (SFM) employs alternating layers of magnetic and insulating materials that improve the thermal stability of the media. The new SFM technology provides an increase of up to three times the recording density that was possible with previous generation media technology.

Thermal decay, which can make recorded information unstable or ultimately causes loss of information, had previously been a bottleneck in the development of higher density technology. SFM technology allows thermally stable recording with high resolution.

These leading edge technologies give Fujitsu a major advantage in developing and rapidly bringing to market the most advanced, high-capacity, highly reliable and low-cost storage solutions. Fujitsu sees this advantage being realized not only in traditional computing and server markets, but in fast-growing markets and applications that require massive storage volumes, including audio, gaming, and personal video recorders.

Availability
The new MHR series from Fujitsu is currently in evaluation cycles at key OEM customers. Volume shipments will commence in early 1Q02 (calendar year).