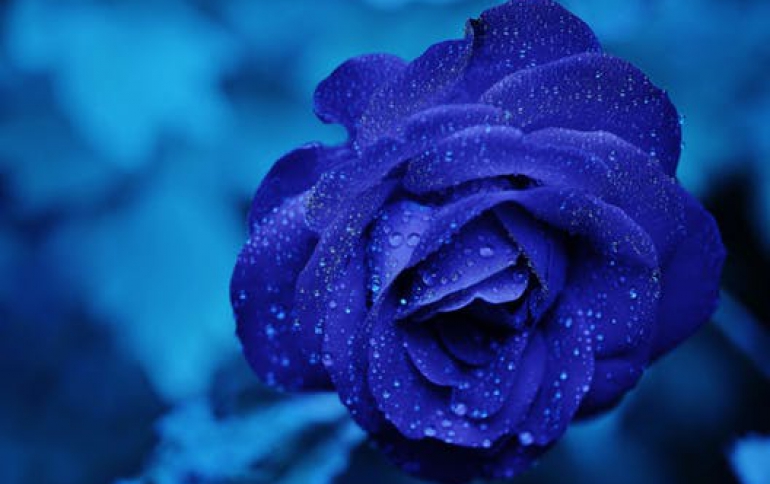 Fujitsu Launches New Lineup of FMV Series PCs with Four New Models
Fujitsu today announced its updated FMV Series lineup of consumer-oriented personal computers. The new lineup includes four new models in three product families. They feature enhanced design and performance specifications as well as a touchscreen display compatible with Windows 8. The new models will be available in Japan from June 7, 2013.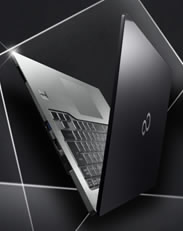 The notebook PC LIFEBOOK UH90/L features a touchscreen equipped wide-format IGZO 14-inch liquid crystal display, which reproduces images in an ultra-high 3200 x 1800 pixel display resolution. The LIFEBOOK UH90/L's CPU has been outfitted with the latest 4th-Generation Intel Core i5-4200U Processor.
A 14-inch wide-format display fit into a standard 13-inch form factor
The LIFEBOOK UH90/L's advanced display panel utilizes IGZO technology to achieve an ultra-high display resolution of 3200 x 1800 pixels and a pixel density of 262 ppi,.
The "UH90/L" is world's thinnest for a laptop with a hard disk drive, measuring 15.5 mm at its thickest point.
The touch panel's special surface processing, called Super Glide Coating, enables users to navigate through Windows 8's touch panel operations.
In addition to its "ultra-compressed, solid core" design resembling a single strong plank, the LIFEBOOK UH90/L is made extra tough to withstand weight of around 200 kgf, as tested using a top-down pressure test.
The Ultrabook also boasts enhanced levels of computing performance, with on-board features such as the latest 4th-Generation Intel Core i5-4200U Processor, as well as a 500GB hybrid HDD.
The machine will run on a 45 watt-hour lithium polymer battery. It will go on sale from June 28, sold in a basic model with a 500GB hybrid hard drive and 4GB Japanese press reported the laptop has an estimated market price of $1,900.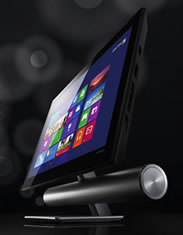 The new ESPRIMO FH78/LD desktop PC boasts a high-power speaker system with an on-board subwoofer, reaching a maximum output of 30W. It comes with a large s Full HD 23-inch wide-format liquid crystal display. Features include:
Fujitsu's proprietary eye tracking assistance technology enables users to select Windows 8 charms and scroll up and down through web pages in Windows Internet Explorer 10 just by moving their eyes.
A30W high power speaker system jointly developed together with Pioneer includes a specially tuned on-board subwoofer (two 10W stereo speakers + one 10W subwoofer) that balances deep bass and crisp treble.
By combining a 23-inch wide-format Full HD display together with IPS technology for wider viewing angles, the ESPRIMO FH78/LD's display allows users to experience the power of full high definition video, from any angle. In addition, the system's approximately 3TB high-capacity HDD can store numerous recorded digital broadcasts.
The AH45/K model has a new high-capacity battery that gives it a usage life of approximately 6.4 hours, roughly twice the duration of previous models. Similarly, in addition to a new high-capacity battery with a life of about 7.9 hours, the AH42/K model has received a boost in computing performance thanks to an upgraded CPU - the Intel Pentium Processor 2020M.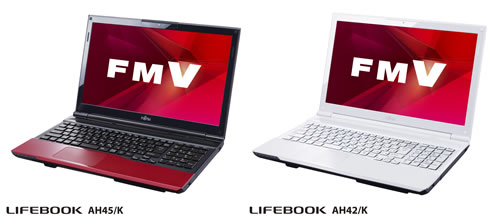 Pricing and Availability
Family
Product
Availability
Pricing
LIFEBOOK
UH90/L
June 28, 2013
Open
AH45/K
June 20, 2013
AH42/K
June 14, 2013
ESPRIMO
FH78/LD
June 7, 2013