Google Releases New Chromebooks For Schools
Google is announcing two new Chromebooks specifically designed for the education market - the Acer Chromebook Spin 11 and the Asus Chromebook Flip C213.
The Acer Chromebook Spin 11 is essentially a convertible variant of the ruggedized Chromebook 11 N7. Internally, the specs are very little changed and unlikely to appeal to consumers - an 11.6-inch touchscreen, Intel Celeron processor, and a couple of storage and RAM options.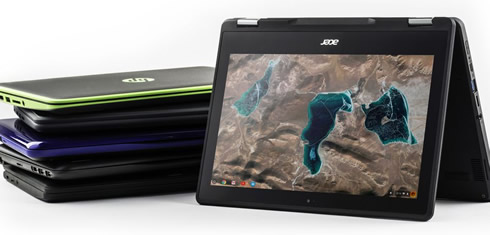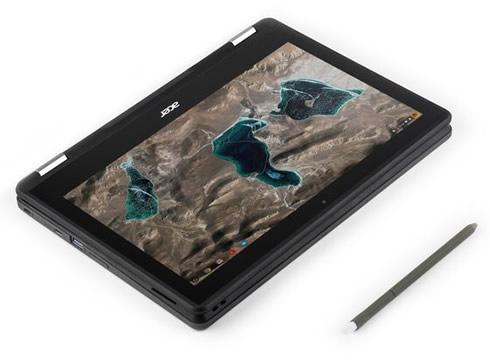 What's new is support for inexpensive Wacom styluses and what Google a "World View Camera," which is to say a camera that is designed to be used when the Chromebook is in tablet mode, and Google says students will be able to "turn it into a microscope."
The Asus Chromebook Flip C213 is another ruggedized Chromebook with a 360-degree hinge. It has rubber bumpers and "modular construction" so IT departments can replace various pieces if unruly children manage to muck the thing up.
Google also said that Android apps are going to be available on these and all future Chromebooks. So, for example, a teacher will be able to deploy Android apps for students to use ahead of time so they don't have to wait for them to download when they log in to their computers.
Google is also pushing the line that it's working hard to ensure that Android app developers are optimizing their apps for bigger screens. Adobe is going to be releasing updated versions of its Creative Cloud Android apps that are optimized for Chromebooks.