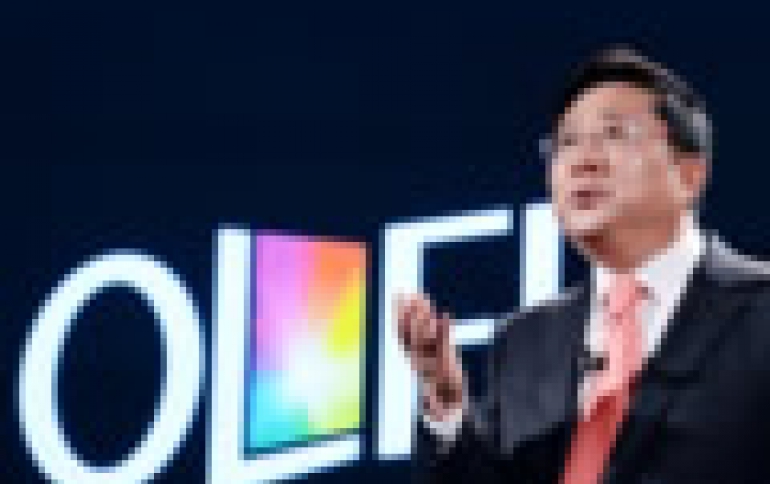 LG Display Cleared to Build OLED Factory in China
LG Display got Chinese government approval to build an OLED display factory there, the company said Tuesday.
The plant in Guangzhou will mainly produce OLED panels for TVs. The factory will initially aim to produce 60,000 panels each month and then gradually ramp up to 90,000 per month.
The factory will built with 2.6 trillion won ($2.33 billion) in capital. South Korea-based LG has a 70 percent stake. The Guangzhou Economic and Technological Development District controls the other 30 percent.
LG expects to start of mass production in the second half of 2019.
Approval for the new plant comes weeks after LG was reported to be supplying 2 million to 4 million OLED screens for iPhones as Apple tries to lower the cost of some new models expected to launch in September.
LG Display has anounced intentions to invest 17 trillion won in Korea and elsewhere by 2020. The company has also announced plans for investment in preparation for the 10.5th-generation display panels.
The centerpiece of the plan is the P10 plant it is currently building in Paju in the northwest of Seoul, including 2.8 trillion won in the 10.5th-generation panels and 5.0 trillion won in small- and medium-sized organic LEDs. Including the 5.0 trillion won being spent on the E5 and P9 plants, the total sum of investment in small- and mid-sized organic LEDs is more than 10 trillion won.
With the investment, LG Display wants to cement its leading position in large-scale organic LEDs for which we supply 100 percent of the market, while at the same time narrow the gap with rivals in small- and medium-size organic LED devices.