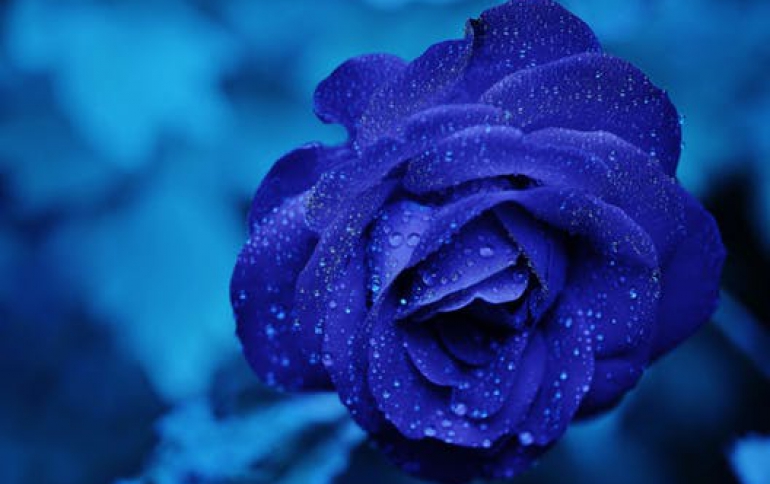 M-Systems Introduces New DiskOnChip Product Line Featuring up to 8 Gigabits of Storage Capacity for Music and Video Handsets
Combining 70 and 90 Nanometer MLC NAND with Other Advanced Technologies, DiskOnChip H-Series Provides Abundant, Reliable, High-Performance Storage Capacity to Enable Mobile Entertainment at an Unmatched Cost Structure M-Systems (NASDAQ:FLSH) today introduced a new line of DiskOnChip(R) devices featuring capacities of 8 gigabits (1 gigabyte) and 4 gigabits (512 megabytes), targeting high-end music and video centric handsets. Featuring M-Systems' advanced x2 technology that enables the implementation of multi-level cell (MLC) NAND flash silicon, the DiskOnChip H-series of products is based on 90 nanometer (nm) process MLC large block NAND flash, with products based on 70nm process planned for the end of 2005.

DiskOnChip H1, the first release of this new product line, provides a highly reliable and robust embedded memory solution to answer the growing demand for drastically increased storage capacity within the mobile industry's latest multimedia devices. The unique combination of MLC NAND flash, x2 technology and M-Systems' TrueFFS flash file system, ideal for the management of MP3 and other multimedia files, results in a low-cost, minimally-sized flash disk that achieves extremely high levels of reliability, enhanced performance and very high capacity within a single chip.

"With 3G networks finally in service, we see an increase in streaming video and music content delivery services, such as iTunes(R), introduced in the handset arena," said David Tolub, general manager of M-Systems' mobile division. "For network operators to capitalize on this opportunity, they'll require handsets with much higher storage capacities than ever before. The DiskOnChip H-series addresses this demand and, because it is an embedded solution, it provides the ability to control the re-distribution of downloaded content to protect the rights of operators and content owners."

"Some of the handsets on the market offer expandable memory slots, and we're even seeing the integration of hard drives into some fringe mobile handset designs -- all in an effort to increase storage capacity for a variety of multimedia files including music, photos and video," said Allen Nogee, principal analyst, InStat-MDR. "Based on solid state MLC NAND flash technology, DiskOnChip H-series delivers the capacity and performance required for multimedia with a fraction of the power and size penalty of micro drives. In addition, with no moving parts, it can easily sustain falls and other shocks that handsets often experience and that would cause conventional spinning media to fail."

Features of M-Systems' DiskOnChip H-Series Product Line

Like other DiskOnChip products from M-Systems, the DiskOnChip H-series features a legacy NOR-compatible interface, allowing it to be used with any mobile chipset. In comparison, even the most advanced mobile chipsets and software drivers do not yet support MLC NAND technology as well as large block NAND technology, restricting OEMs to more costly alternatives, such as conventional, small block binary NAND, removable media and hard drives. Further cost benefits are derived from the efficient architecture of DiskOnChip H1, which includes a boot block that can replace expensive NOR flash alternatives.

Furthermore, compared to micro drives, DiskOnChip consumes up to 90 percent less power, is significantly more rugged and, at 12x18x1.4mm, is, at most, 12 percent of the size.

Technical highlights:

-- Technology: 90nm MLC NAND. 70nm expected by end 2005
-- High capacity: 4 gigabits (512 megabytes) and 8 gigabits (1 gigabyte)
-- Device cascade capacity: up to 16 gigabits (2 gigabytes) (increments up to two devices)
-- Small form factor: 233-ball FBGA 12 x 18 mm package
-- Interface: NOR/SRAM compatible
-- Built-in eXecute In Place (XIP) Boot Block
-- Performance: optimized for multimedia, 9 megabits per second write, 40 megabits per second sustained read (including software overhead)
-- Hardware protection and security enabling features
-- Unrivaled data integrity with a robust Error Detection Code/Error Correction Code (EDC/ECC) tailored for MLC NAND flash technology
-- Maximized flash endurance with TrueFFS(R) software support
-- Support for major mobile operating systems including: Symbian OS, Windows Mobile, Palm OS, Nucleus, Linux
-- Compatible with all major CPUs and multimedia processors.

DiskOnChip H-Series Availability

The 4 gigabit (512 megabyte) DiskOnChip H1 based on 90 nanometer process MLC NAND will be available Q1 2005 with the 8 gigabit (1 gigabyte) model to follow in Q2 2005. DiskOnChip H-series products based on 70 nanometer process MLC NAND are currently planned for Q4 2005.