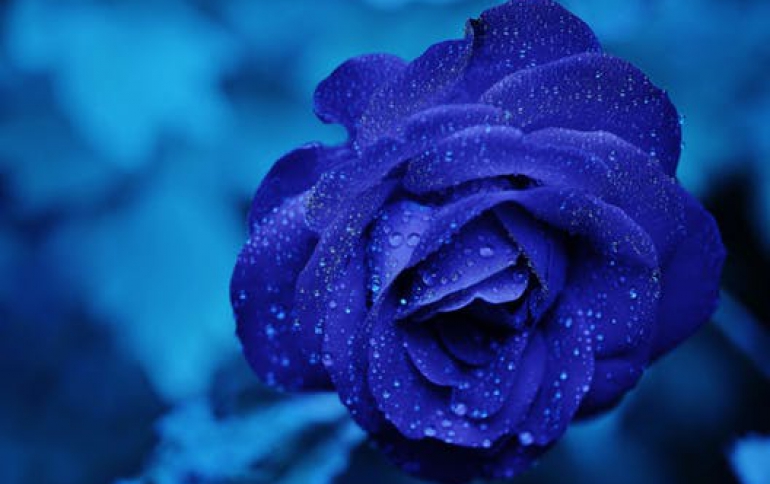 M-Systems Launches DiskOnChip G4
Building on the Success of DiskOnChip G3, DiskOnChip G4 Provides Performance and Cost Improvements at a Capacity that Caters to Mainstream Multimedia-Rich Handsets M-Systems (Nasdaq:FLSH) today unveiled DiskOnChip(R) G4, the next generation memory solution for mainstream multimedia-rich handsets. Multi-level cell (MLC) NAND-based DiskOnChip G4 is designed to deliver the best cost structure in its category and is expected to have triple the write performance of DiskOnChip G3 and over 20 times that of MLC NOR, and a read performance that will prove to be the best among NAND devices.

Along with DiskOnChip G3 and the recently announced DiskOnChip H-Series product line, DiskOnChip G4 complements M-Systems' MLC NAND product offering. With devices ranging from 32 megabytes to 1 gigabyte, DiskOnChip products address the embedded non-volatile storage needs of all multimedia enabled handsets categories.

The cost advantages of 128 megabyte (1 gigabit) and 256 megabyte (2 gigabit) DiskOnChip G4 are achieved through the product's single die design and use of 90 nanometer process MLC NAND flash. Like DiskOnChip G3 and H-Series products, DiskOnChip G4 is based on M-Systems' proven and patented x2 and TrueFFS(R) technologies -- enabling the reliable implementation of cost-effective MLC NAND. Its single die design incorporates both the flash media, and a thin controller for legacy interface support. 1.8 Volt DiskOnChip G4, with its deep power-down mode, offers extremely low power consumption, critical in helping to extend battery life.

"Currently, six out of seven tier-one handset manufacturers have integrated M-Systems' high-capacity, high-density DiskOnChip flash disk within their products to support multimedia applications," said David Tolub, general manager of M-Systems' mobile division. "DiskOnChip G4 builds on the success that we've enjoyed with G3 and provides additional cost and performance advantages, with capacities that are ideally suited to mainstream multimedia-enabled 3G handsets and smart phones in 2005 and 2006."

"Semico expects 56 million smartphones and PDAs to sell in 2005, rising to 74 million in 2006," said Jim Handy of Semico Research. "Many of the multimedia-rich handsets today already have memory capacities of 64 megabytes and many are starting the shift to 128 megabytes. By offering DiskOnChip capacities of 128 and 256 megabytes, M-Systems shows its intent to scale with this trend while including features that help to offset the difficulties of designing MLC NAND into a mobile system."

DiskOnChip G4 Features and Benefits

As smartphones, wireless PDAs, and wideband 3G feature phones continue to become more advanced in their offerings, DiskOnChip G4 is intended to deliver an advanced internal memory solution at an unmatched cost structure with the following key competitive advantages:

-- Cost: Based on 90nm process MLC NAND, DiskOnChip G4 offers an attractive cost structure below that of standard 90nm binary NAND. Additionally, DiskOnChip G4's internal XIP boot block eliminates the cost associated with a separate NOR flash-based boot device.

-- Performance: DiskOnChip G4 offers many features that allow it to offer very fast boot speeds (including OS and file system overhead) and a sustained read speed of over 10 megabytes per second.

-- Reliability: DiskOnChip G4 features 4 bit EDC/ECC handling and an advanced bad block management system capable of overcoming any reliability issues inherent in underlying MLC NAND technology. DiskOnChip G4, like DiskOnChip G3, supports 100,000 write/erase cycles per block, as SLC NAND does.

-- Mature Software Solution: DiskOnChip G4 is supported by the multimedia edition of M-Systems' TrueFFS; providing both mature technology and optimized flash management and file system software.

-- Size: DiskOnChip G4's small die size of 9x12x1.2mm (128 megabytes) or 9x12x1.4mm (256 megabytes) and internal, cost and space saving XIP boot block, make it an ideal building block for multi chip package (MCP) memory system solutions. The XIP boot block eliminates the need for a NOR flash-based boot device and allows for a smaller, two die MCP (DiskOnChip G4 and SDRAM or PSRAM).

-- Protection and Security: DiskOnChip G4 provides a full range of security and protection features including secure boot, one-time programming (OTP), unique ID and partitioning, making DiskOnChip G4 an ideal building block for digital rights management (DRM) implementation.

-- Compatibility: DiskOnChip G4 is a member of M-Systems' DiskOnChip flash disk product family and is compatible with other products, such as the recently announced high-capacity DiskOnChip H-Series.

Availability

Engineering samples of DiskOnChip G4 are expected to be available in the second quarter of 2005 with mass production currently scheduled for the following quarter.