New Fujitsu ARROWS Tab Q335/K Tablet Coming In October
Fujitsu has developed the FUJITSU Tablet ARROWS Tab Q335/K 8-inch Windows tablet for business users and plans to start rolling out it worldwide from October 2014. The lightweight 8-inch tablet comes with the latest Intel Atom processor Z3735F and the latest Windows 8.1 Pro operating system. While being portable, it can also come with Microsoft Office as an option enabling users to read documents or create materials on the go.
By reducing the unit weight to less than 400 grams and limiting the width to 126 mm and the thickness to 9.9 mm, the tablet can be held with a single hand.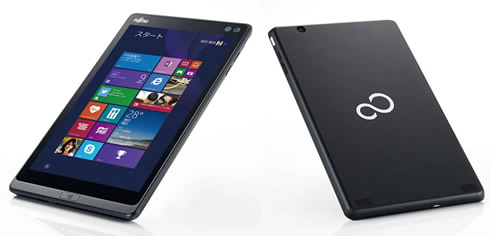 The tablet also supports MobileSUITE, the mobile service platform that enables more efficient use of a wide range of applications, services, and content for specific industries or work tasks.