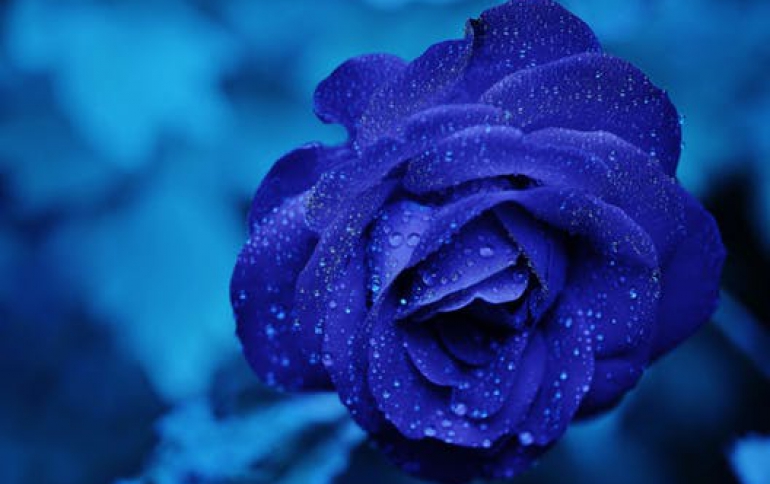 Plextor USA delivers PX-W2410U external USB 2.0 CD-RW
Plextor today announced the immediate release of the 3-in-1 PlexWriter 24/10/40U CD-RW optical disk drive. As one of the fastest CD-RW drives available on the market today, the new external drive delivers industry leading performance with 24X CD-Write, 10X CD-Rewrite, and 40X-max CD-Read speeds. The PlexWriter 24/10/40U connects via the Universal Serial Bus (USB 2.0) to any laptop or desktop computer (PC or Mac), making installation faster and easier than ever before. The new PlexWriter is also Plug & Play compatible with Windows® 98SE/ME/2000/XP(TM), as well as MAC OS 8.6 (USB 1.1) and MAC OS X (USB 2.0). Users can typically begin recording custom CDs within minutes of opening the box.

The PlexWriter 24/10/40U features the most advanced design and engineering, including innovative BURN-Proof(TM) technology, for maximum reliability. Using a slow source drive or attempting to perform multiple tasks while recording a CD can lead to buffer underrun errors that render the disc unusable. BURN-Proof technology prevents buffer underrun errors, so end-users can multi-task by sending email or surfing the Web while recording a high-quality CD. The drive also features PoweRec-II(TM) technology, a sophisticated media-writing strategy that guarantees recording results across a broad base of certified media.

``The newest PlexWriter CD-RW drive with USB 2.0 complements our recently introduced Ultra Portable PlexWriter 8/8/24U, providing Plextor customers with multiple HI-SPEED USB 2.0 solutions to meet their needs,'' said Howard Wing, vice president of sales and marketing for Plextor. ``The factors that make USB 2.0 so promising are its speed, its backward compatibility with USB 1.1, and its broad industry support. We believe customers will really benefit from USB 2.0 in a wide variety of applications, such as mixing and creating custom audio discs, backing up files, archiving images, creating master CDs for multimedia or software, duplicating CDs, and sharing files.''

PlexWriter 24/10/40U CD-RW Drive

The PlexWriter 24/10/40U CD-R/W Drive lets users write, rewrite, and read compact discs at a wide variety of speeds. When connected to a computer via the HI-SPEED USB 2.0 interface, the versatile 3-in-1 drive is capable of 24X CD-recording, 10X CD-rewriting, and 40X-max CD-playback. The drive is backward compatible with all USB 1.1 interfaces and records CDs at 4X, rewrites CDs at 4X, and plays CDs at 6X-max speeds.

The PlexWriter 24/10/40U features a 4MB data buffer and Digital Audio Extraction rates to a maximum of 40X. Burst data transfer rates are 480 Mb/sec (USB 2.0) or 12 Mb/sec (USB 1.1). The drive also supports a wide variety of writing modes, including Track-at-Once, Disc-at-Once, Session-at-Once, Multisession, and variable/fixed packet writing.

The PlexWriter 24/10/40U also features PoweRec-II technology. A unique feature calibrates the drive to each media disc to ensure the highest quality write operation using Zone-CLV servo positioning. This process produces the highest quality written disc possible. As a result, the PlexWriter's 24X CD-Write speed leaps over conventional 16X CD-R speeds, enabling users to record an entire 74-minute compact disc in approximately four minutes.

Plextor Software Bundle

In order to satisfy both novices and experienced users, Plextor offers software options that feature ease of use and extensive functionality. The PlexWriter 24/10/40U ships with Roxio's Easy CD Creator and Direct CD and Oak Technology's SimpliCD software, allowing users to choose between two award-winning software packages. Also included are Plextor Liquid Player+, a music player for streaming, downloading, and playing audio files, and a trial version of Stomp Click'N Design 3d, a CD labeling software.

Pricing and Availability

The portable PlexWriter 24/10/40U CD-RW drive with the HI-SPEED USB 2.0 interface is scheduled for shipment to distributors and resellers at the end of December 2001. The Manufacturer's Suggested Retail Price (MSRP) for the PlexWriter 24/10/40U external CD-RW drive is $229. All retail packages include unlimited toll-free technical support and one-year full warranty.