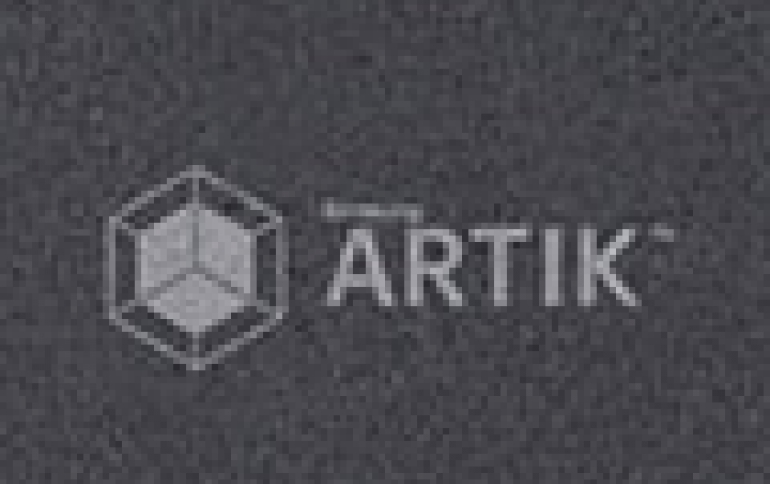 Samsung Set To Announce 2nd Generation ARTIK Processor For IoT Devices
Samsung Electronics has developed 2nd generation IoT platform and applied AP (Application Processor) for IoT,as the company tries to create a 'Samsung IoT ecosystem'. Samsung plans to officially introduce the new ARTIK very soon. The platform will offer improved connectivity with external interfaces such as graphics and Ethernet, by supporting a wide variety of interfaces.
ARTIK 7 will be added to a lineup of Samsung's IoT development platforms, which include the ARTIK 1, ARTIK 5, and the ARTIK 10.
ARTIK 1 has been designed for wearable devices such as Smart Bands, since it consumes low power and its board is very small in size. ARTIK 5 is suitable for Home Hub and network cameras. ARTIK 10 is an IoT module that is suitable for home servers and multimedia players.
According to Samsung, the ARTIK 7 will have the performance and power consumption characteristics that fall somewhere in the middle of the those offered by the ARTIK 5 and ARTIK 10.
Samsung is also planning to release the ARTIK 0 platform, which has a lower power consumption than the ARTIK 1, in order to respond to IoT markets where wearables and bio devices require ultra-low electricity consumption.
Samsung is trying to connect the ARTIK project with other businesses. The company is working with Snappy Ubuntu, Tizen, Fedora, and Nucleus for OS compatibility, and has also partnered with Medium One, a company specialized in technologies that analyze data processing, voice recognition specialist Sensory and Vayyar. The latter works on 3D radar technologies. ARTIK is also compatible with Azure that is Microsoft's Cloud platform and SAMIIO, a self-data collecting platform.
Intel has also released two IoT platforms -- the Curie and Edison.
Qualcomm and Texas Instruments are also strengthening their competitive edge in order to secure the IoT market.