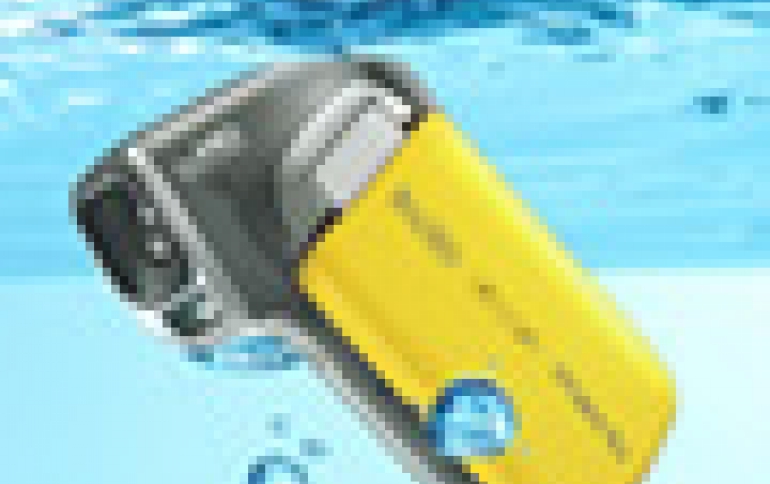 SANYO Releases First Waterproof Full HD Dual Camera
SANYO announced the release of the DMX-CA100, the world's first waterproof Full HD Dual Camera that can be used underwater. The DMX-CA100 will be launched at the end of June 2010. The Dual Camera Xacti can capture both photos and videos. By utilizing a convenient video format that can be easily handled on PC and Internet environments, and even on home TVs, these cameras are more than just hardware for capturing, viewing, and saving images. They are convenient products for sharing videos online, on blogs or on other multi-media sites, and they are able to easily import images to portable media devices.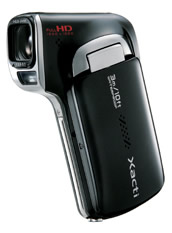 The DMX-CA100 can be used to a depth of 3 meters underwater for up to 60 minutes, meeting the the IPX8 standard based on JIS C 0920 waterproofing guidelines. It captures Full HD video (1920 x 1080 pixels) compressed with the MPEG-4 AVC / H.264 format. Xacti can also capture 14 mega-pixel photos and also shoot up to 22 photos at 7 frames per second. It's "Double Range Zoom" faeture allows easy video capturing of distant subjects using 12x Telephoto. A Zoom Range Button allows users to switch between two zoom ranges, a Wide Mode (40 mm to 240 mm) and a Tele Mode (80 mm to 480 mm), just like alternating between two lenses with different zoom ratios, which changes the size of the video capture area on the image sensor.
The DMX-CA100 will be available in Japan by the end of June. Estimated price: 40,000 Yen (US $438)
Other Features:
- "Digital Image Stabilizer" 7 and "Face Chaser Function" for videos and photos
- "Target a Color Function" for photos
- Mini HDMI Terminal
- "Eye-Fi card compatibility" enables automatic uploading of images to a computer
- Compatible with large-capacity recording media, SDXC memory cards
- Rechargeable via USB port: High-power mode