Terramaster F4-210 NAS Server
3. Install/Power up
In order to install HDDs, you need to unlock the slots, be gentle to lift up the plastic level and slide out the needed slots.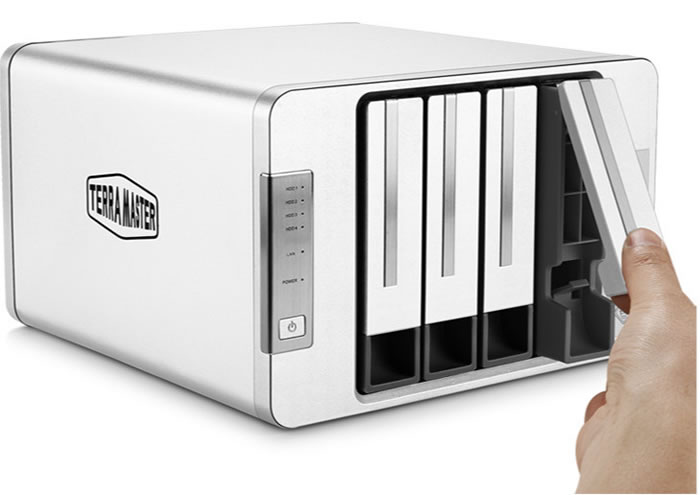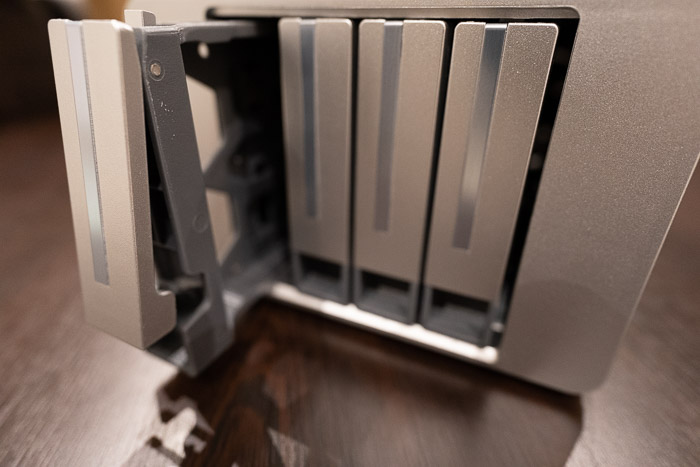 After removing all slots we can get a better view of them, the used material is hard plastic for all of them.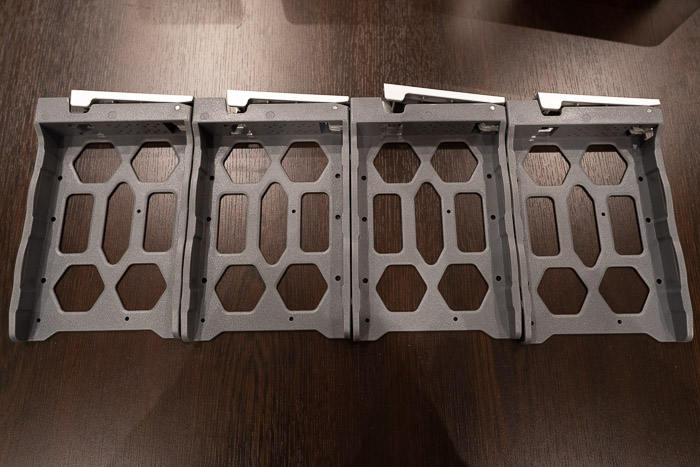 For our testing purposes we used two (2) 2.5" SSD from Crucial we had spare in our labs, both with 500GB capacity.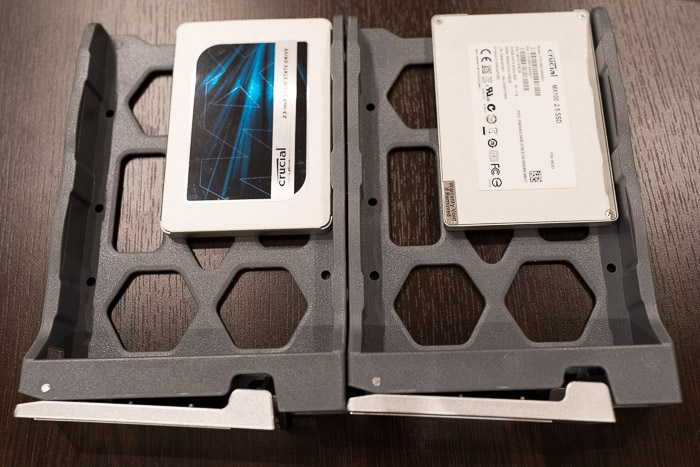 In order to secure them, users should look for the 2.5" mark and tigthen the included black screws.
The installation procedure again in reverse, you need to slide the tray inside and put down gently the front level. Below you can see the three remaing slots.
After that step, users have to connect the device with the included LAN cable and power adapter and pres the front power button....
- Powering up
The device might take sometime to power up. Terramaster suggests to download their appliacatio either for MAC/Windos or Mobile device in order to setup the device. For our tests, we used a Windows based machine and the installation for the TNAS software is simple: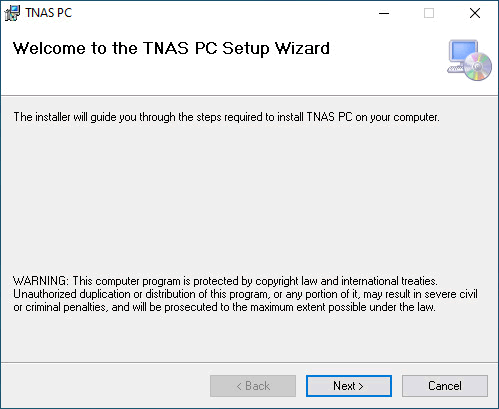 In short this software will help you locate the installed NAS and open up the login page for further steps.
After pressing the login button, the software will point to the used IP address to proceed. The initialization wizard is rather easy to navigate:
Both disks identified and being check for any serious problems...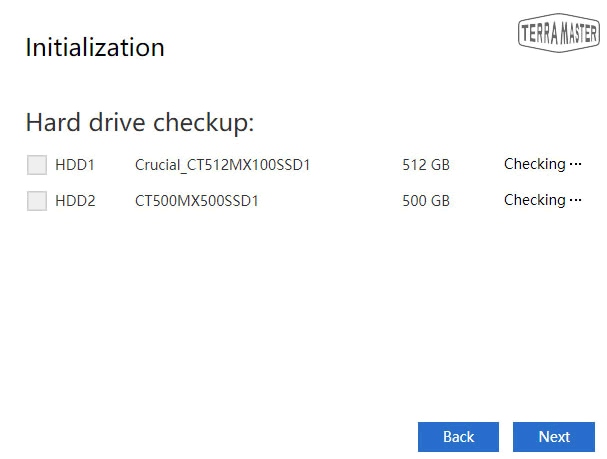 After checking all disks, wizard is ready to continue: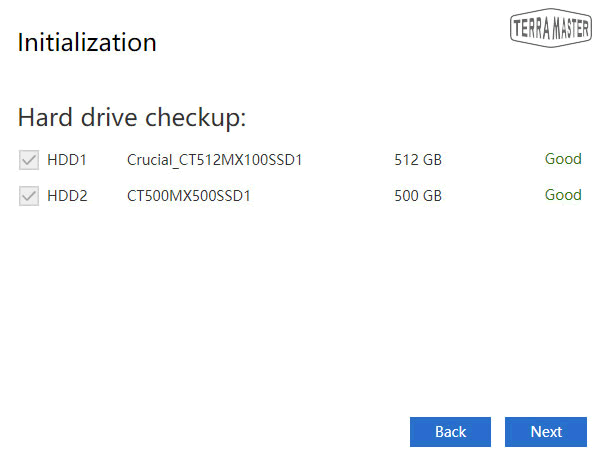 Before the installation proceed. you can update the installed operating system, Terramaster calls it TOS:
In our case we had already downloaded the 4.1.32 build and we updated the box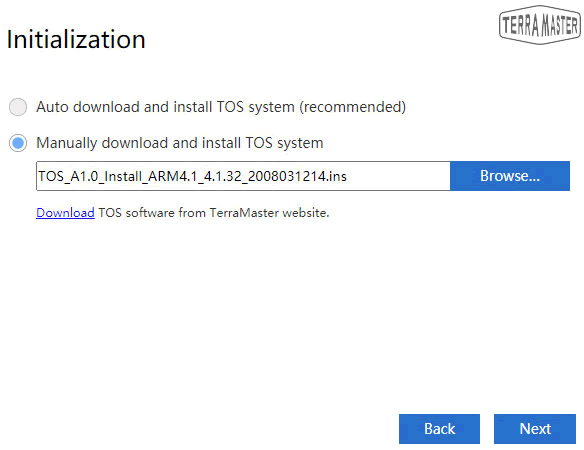 After this step, the wizard prompt that all data on both disks will be deleted:

The installation of new operating system started:
After the first reboot, user must place a strong password, the admin login name cannot be changed. more over user must insert a security email in case password is lost: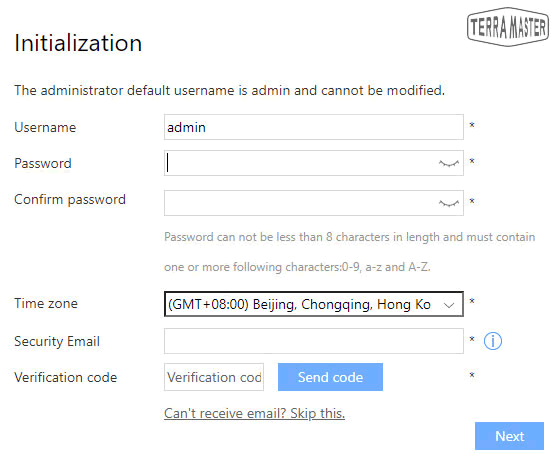 After that step, we must configure our storage space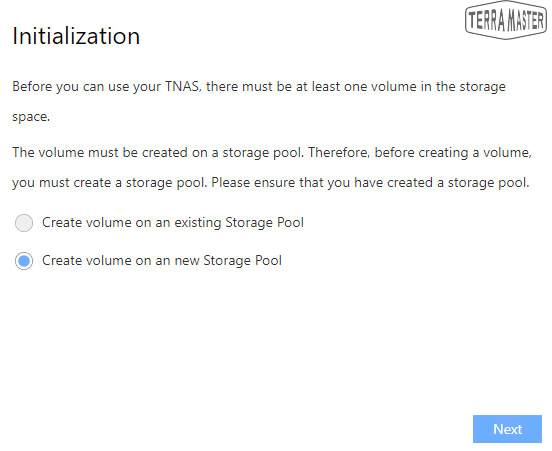 since we had two disks we made a RAID 1 with 500GB space.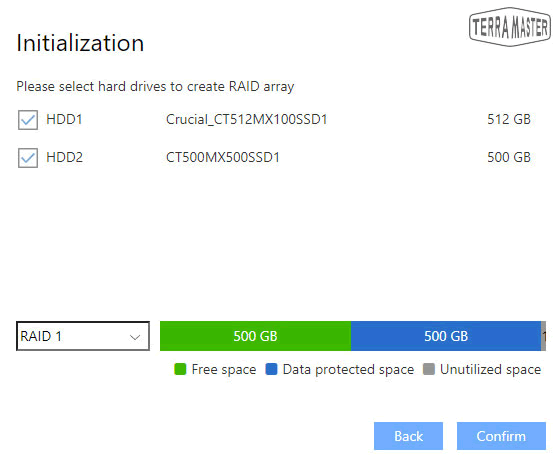 the file system can be either Ext4(default) or Btrfs which Terramaster offers for more advanced users: