5. Summary
The Shuttle SZ270R8 barebone box, based on the Intel Z270 chipse, offers you support for almost everything you could expect from a complete chasis solution - USB3.0, Intel Socket LGA 1151 processors (6h & 7th generation processors), four dimm DDR4 slots for memory up to 64GB and M.2-2280 slots for those fancy and very fast Nvme SSDs.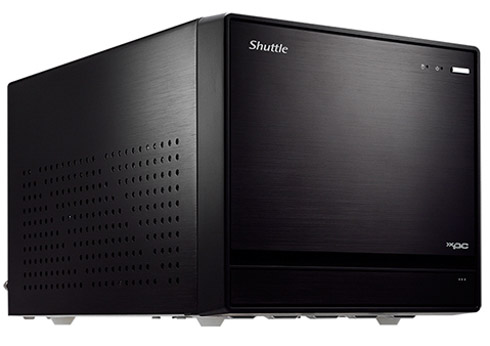 Shuttle maintained its traditionally high quality standards in terms of style and quality in this design, and the overall experience we had was more than satisfactory in terms of installation, stability and overall performance of the demanding CPU (Intel i7-7700K) and GPU (GTX1060 6GB ) configuration we used. In fact you will be able to squize even more performance out of the box if you perform some overcloking, until the stock cooling reaches its limits. For even more performance, you'd better get a water cooling solution.
It would be also wise to check Shuttle's hardware compatibility page before you choose the CPU and GPU for your Shuttle SZ270R8. That's because the included 500W PSU cannot power extreme configurations, although it fully supported ours - Core i7 7700K, 1080GPU and several HDDs.
Overall, we feel that the Shuttle SZ270R8 is a solid solution if you are seeking for a small and compact chasis for the Intel 7th Generation processor. With the addition of a good graphics card, it will be your next best friend for entertainment and even for gaming.
Positive
+ Attractive design
+ Build quality
+ Supports Socket 1151 cpus up to i7-7700k
+ Great performance with i7-7700k
+ Supports Overclocking
+ Supports up to four (4) HDDs/SSDs
+ Many I/O ports (USB3.0, HDMI, DVI, 2x1Gbit Lans)
+ Supports up to 64GB DDR4 memory
+ Can be upgraded with m2280 Nvme SDDs
+ Shuttle already released spectre free BIOS (1.09)
Negative
- Enthousiast users need to select a better cooling solution for i7-7700k processors
- Retail price could be lower, considering that the Intel 8th generation processors are already available