4. Capture Wizard - Page 2
ADS DVD Xpress Converter - Page 4
Capture Wizard - Page 2
- Direct to Disc Capabilities
The ADS Capture Wizard offers a very handy tool to capture a movie directly to DVD media. Again, it uses a step by step wizard to make the procedure relatively easy. You can either capture and burn directly to a DVD disc, or just burn previously recorded media files. It also offers simple DVD authoring capabilities, with a simple DVD menu editor.
First, you have to select the desired capturing quality and the burner that will be used to write to the disc. If the inserted media is not empty, the wizard will try to erase all data and prepare it automatically for direct recording. The whole procedure is similar to the procedure followed by stand-alone DVD recorders.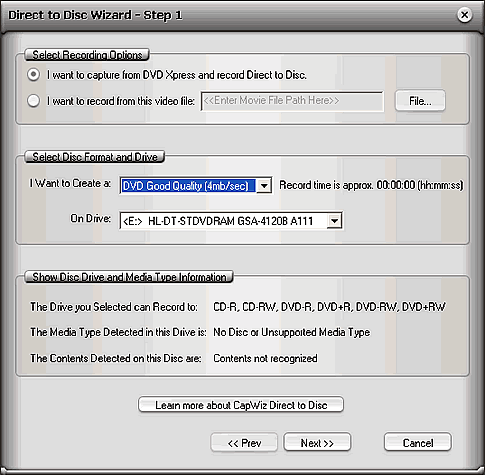 Then, you can select the DVD menu that you desire, along with the title and movie name. You can also set the capturing time limit....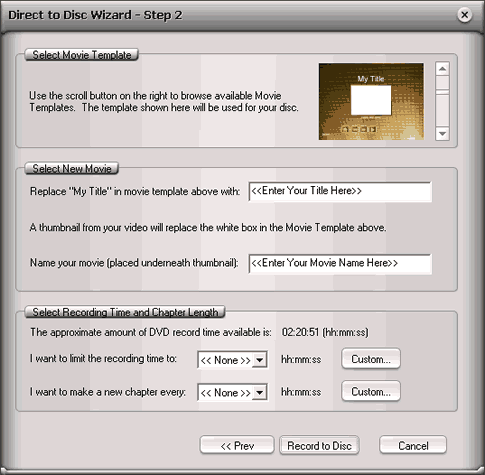 .... and finally, the disc is initialized and recording starts...