13. Audio conversion
ADS DVD Xpress Converter - Page 13
Audio conversion
The ADS DVD Xpress uses the advanced Cirrus Logic CS92199 chipset which is capable of encoding directly to AC3 audio format. However, the ADS DVD Xpress does not support this feature.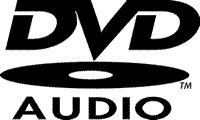 On the other hand, the DVD Xpress supports MPEG-1 Layer 2 compressed Audio at 48kHz and 44.1kHz. Linear PCM (LPCM) is encoded at 16bits/48kHz, and is by far the best audio format for DVD quality movies. Of course, file sizes are increased when LPCM is used.
We tried to test all of the audio formats the ADS device supports, and we were amazed with the LPCM audio quality. MPEG-1 L2 introduces minor sound losses in the mid-range frequencies, and bass frequencies could be deeper, while LPCM gave excellent audio files with high sound clarity, no loss at all and rich, deep bass frequencies.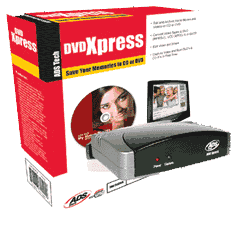 Unfortunately, this device cannot encode audio to Dolby Digital format, but LPCM is better than Dolby Digital anyway. Linear PCM is encoded at 1536kbps, while Dolby Digital can hardly pass in some cases the 384kbps barrier.