8. Online Functions - Page 1
Since the player was already connected to the Internet, we decided to see what KISS offers to its buyers. We selected the KISS TV Guide function and shortly afterwards we were presented with this interesting screen: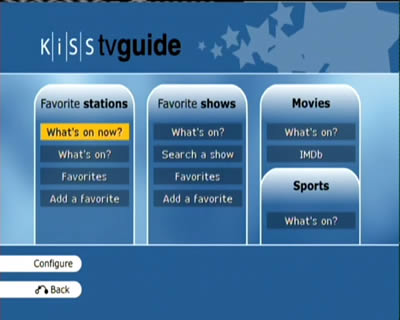 By selecting "What's On Now?", while we could see the programs available, they were not for our particular region but from a pre-defined channels list.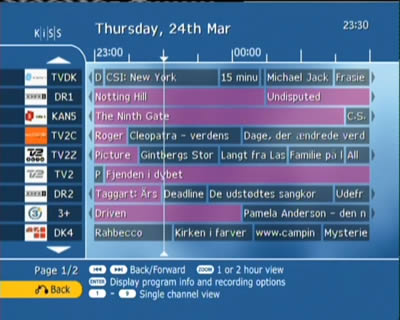 We moved to the settings, selected our country (Greece)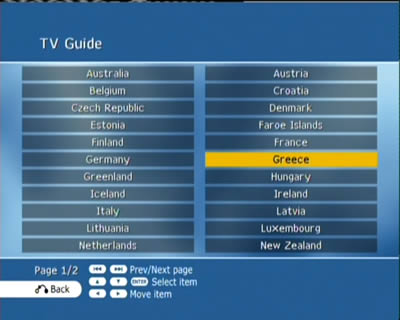 and we were given a list with all the major TV channels.
Selecting a station, you can then see today's program for that station.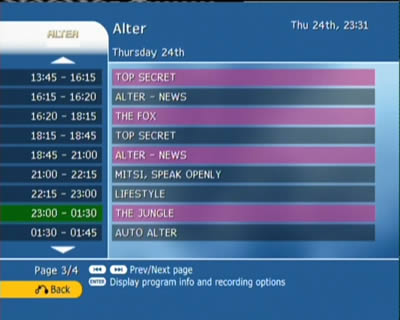 While you are viewing any program, you can easily access the "What's on now" function by pressing the down button and moving to the "What's on now" option. Very handy!