19. Playback Tests - Page 5
Special Tests
Format
Information
Resolution
Bitrate
Playback
Mpeg 1
(.MPG)
Filename contains Greek Characters
352x240
1Mbit
Doesn't display correctly the filename, but can play it with distorted sound!
Subtitles Test Files
Format
Information
Playback
Text (.SRT)
English Subtitles
Yes*
Greek Subtitles
No
DVD
(.IDX .SUB)
English Language
No
Greek Language
No
Netherlands Language
No
Text (.PSB)

MicroDVD Format English Language
Yes*
Text (.PSB)
PowerDivx Format English Language
No
Text (.SSA)
Substation Alpha English Language
No
Text (.SUB)
Subviewer English Language
Yes*
The DP-558 supports several subtitle formats (SRT, AQT, MPEL2, MPSUB, MICRODVD, RT, SMI (SAMI), SSA, SUBRIP (old and new), SUBVIEW, VPLAYER). However, you have to make sure that your subtitles have exactly the same title as the main video file (.AVI). To give you an example:
Video file name: Test.avi
Subtitle name: Test.srt
At the start we had problems playing back subtitles since most of our test files were named Test.avi.srt, a common way to name subtitle tiles. However, those filenames are not recognized by the player. Since many users use different ways to name their subtitle files which are accepted by most PC Media players, KISS needs to improve its subtitle engine. Unfortunately, Greek characters were not recognized in .SRT files, as you will notice below, but were displayed perfectly when playing back a DVD-Video disc...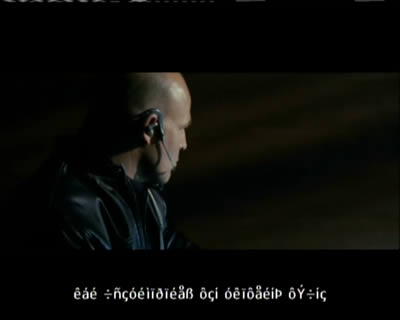 Picture Formats
Format
Resolution
Playback
Jpeg
(.JPG)
2272x1704
Yes
2048x1532
1600x1200
Png
(.PNG)
2048x1532
No
Gif
(.GIF)
2048x1532
No
Bmp
(.BMP)
2048x1532
No
Only JPG files are playable with the KISS DP-558.