9. Online Functions - Page 2
In short time, we removed all the unwanted channels and made our own favorite channels list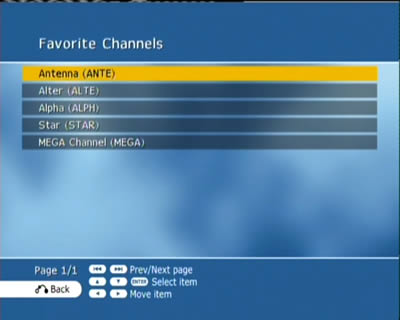 Below you can see the list that appears with all programs available for the channels list we created, including the title and of course duration, which is needed for scheduling any recording.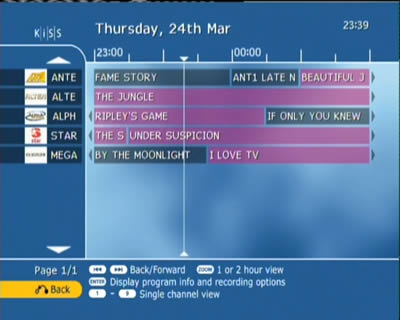 Choosing a specific program, will give you further details, if available,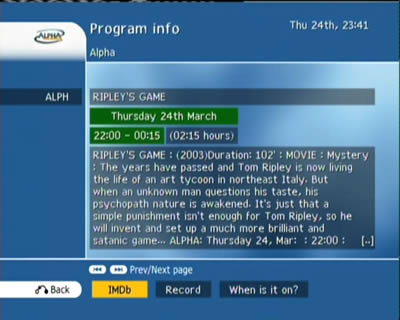 and still further details, after connecting to the IMDb :-)
You can choose to record a program from this screen too. Simply select the Record button.
In our case, we had already made another selection for the same timed period and with the DP-558 having only one TV tuner inside, meant that we could not record from two channels at the same time, nor watch one channel and record from another.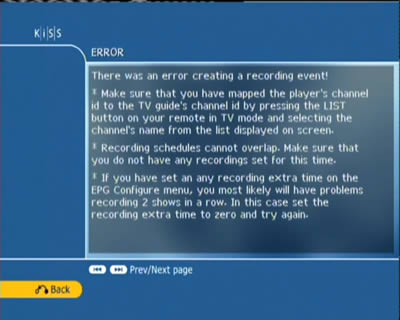 Returning to the main setup window, we then had to map the current channel to our favorites list, which will enable the DP-558 to know from what channel to record what...